43. Michael Batty, Bartlett Professor of Planning, University College London (@jmichaelbatty): Who thought that advanced mathematical models could help planners visualize and create better cities? Thanks to this innovative scientist, we can incorporate amazing insights for practical use about subjects as diverse as consumer buying behavior and urban resilience in the face of climate change.
44. Gale A. Brewer, former candidate for Manhattan Borough President (@galeabrewer): As the former chair of the Technology Committee of the New York City Council, Brewer helped launch new services such as an electronic death registration system, a Broadband Advisory Committee, and an open approach to city data. She has also been a major advocate of the .nyc top level domain for Internet addresses.
45. Alexandre Cardeman, Chief Executive of Technology, Centre of Operations, Rio de Janeiro (@acardeman): As head of one of the world's first and largest and most comprehensive city networks, Cardeman is breaking new ground in city technology. The 80-monitor Rio-based city network incorporates sensors, cameras, and mobile devices in an Internet of Things that presages future urban networks.
46. Adel Ebeid, Chief Innovation Officer, Philadelphia (@adelebeid): His career has included several posts as chief information officer in the public sector. Now, Ebeid is called a chief innovation officer, thanks to his work developing city data applications with an emphasis on mobility. As he told Future Cities last year: "One thing I tell people they have to avoid is, don't have the technology be the boring under-the-cover stuff and let the innovation teams get all the credit. There's a way to really mix that."
47. Gordon Falconer, Director, Urban Innovation, Cisco (@GordonFalconer): After achieving international note as the head of strategy and real estate for the Masdar City project in Abu Dhabi, Falconer has been called an ambassador of smart cities and a top-flight urban feasibility expert. He's worked on projects for the government of Singapore, on the City Protocol Initiative in Barcelona, and on various smart city projects for the EU.
48. Neelie Kroes, Vice President and European Commissioner for the Digital Agenda, European Commission (@NeelieKroesEU): A politician at heart, this former businesswoman from the Netherlands heads the EU's information and communications technology (ICT) and telecommunications policies. Her goal is "putting Europe at the forefront of the data revolution" and ensuring every European has fast broadband access, "so we can make the most out of the Internet to support our economy and society."
49. Daniel Lai, Government Chief Information Officer at HKSAR Government: Hong Kong is one of the world's greatest Internet cities, but those in charge of the city's public tech aren't treated like rock stars. If anyone merits that status, though, it's Lai, a 45-year veteran of public tech, who prior to leading Hong Kong's ICT helped to implement a merger between the Kowloon-Canton Railway Corporation (KCRC) and railroad MTR railway. Besides being an expert in light rail and public transit, Lai is in charge of Hong Kong's e-government program and the adoption of technology in service of the city.
50. Jay Nath, CIO, San Francisco (@Jay_Nath): Another chief innovation officer, Nath believes his mission is to transform government through technology. He put this belief into action by releasing 200 data sets in 2009 to developers and following the move with APIs, more data, and an open data portal that continues to generate controversy and enthusiasm.
51. Rick Robinson, Executive Architect, Smarter Cities Program, IBM (@dr_rick): Combine the most sophisticated urban ideas with emerging technologies and you have the work of this remarkable urbanist, who not only reports the latest urban tech trends, but brings them to vivid life in his regular blogs and columns.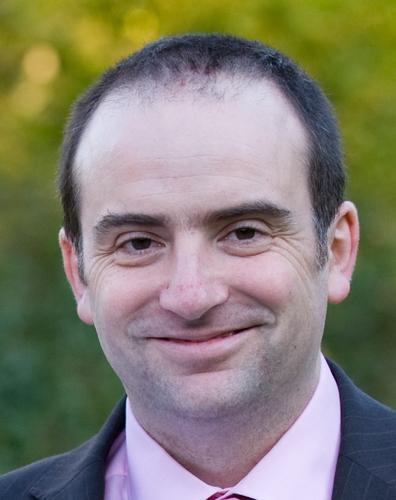 52. Dana Tobak, Co-founder and Managing Director, Hyperoptic: Tobak is the co-founder of Hyperoptic, which was the first provider to deliver 1 Gbit/s symmetrical fibre-to-the-premises residential internet service. She previously co-founded Be Broadband (now part of BSkyB). Her pioneering efforts to propel broadband connectivity forward in Britain have been, and will be, essential to the development, sustainability, and innovation of British cities.
53. John Tolva, Chief Technology Officer, Chicago (@johntolva): "There is no reason city government can't operate on the same principles of our hot digital sector," this former English major and IBMer told Code for America last year. Thanks to the moxie and imagination of Chicago's first CTO, we have a chance to see whether that's true.
54. Anthony M. Townsend, Research Director, Technology Horizons, Institute for the Future (@anthonymobile): A researcher who specializes in the impact of mobile technologies on how cities operate, Anthony Townsend helped found NYCwireless, a nonprofit group that has facilitated the growth of free, wireless public Internet access in New York City. He is also focused on how urban economics are affected by tech, evident in his first book, Smart Cities: Big Data, Civic Hackers, and the Quest for a New Utopia, (discussed last week on Future Cities Radio).
Next page: Public Spaces