Read the first part of Future Cities interview with IHS analyst Lisa Arrowsmith in
Big Data & Open Data Keys to Smart Cities, Part 1
.
Arrowsmith points to the Smart Santander project, a public-private partnership that is placing sensors around various European cities in order to gather data, as well as take advantage of what citizens are willing to contribute through their smartphones and specialized software. In her email, Arrowsmith adds:
The Smart Santander project includes 'participatory sensing.' The participatory sensing service aims at exploiting the use of citizens' smartphones to make people to become systematic observers and contributors of data. It takes advantage of the ability of these devices to be connected to people and with people as well as to the core network.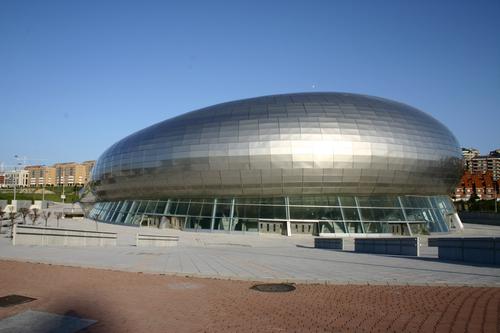 What this does is blend data analytics, IoT, and some aspects of social media, so that problems are found in real time and conveyed back those who can fix them. Arrowsmith uses the simple example of a malfunctioning streetlamp. "After sending this report all the users that have previously subscribed to this type of event will be notified via their mobile phones," she wrote in an email. "In the case of the malfunctioning streetlamp, one of these users could be a municipality technician that after receiving the notification can log in a repair job."
In other words, a well-functioning city made smarter by the people living in it, sharing their data.
Defining a smart city
However interesting IoT technology and data analytics may be, they don't define what is meant by a smart city. There are many definitions of what these urban areas are and, when combined with cutting edge technology (ever ask someone to define cloud computing?), it complicates matters more.
In making its predictions about smart cities, IHS offers its own definition, which Arrowsmith describes in her email:
A city that has deployed, or is currently piloting, the integration of ICT [communication and technology] solutions across three or more of mobility and transport, energy and sustainability, physical infrastructure, governance and safety and security city-functions in order to improve efficiency, manage complexity and enhance citizen quality of life, leading to a sustainable improvement in city operation.
By the IHS definition, a city cannot just focus on one or two projects, or just advance in a specific category. An example in the United States is Boston, which is undergoing multiple projects in mobility and transport, energy and sustainability, governance, and physical infrastructure.
In the Americas, Arrowsmith notes that many cities are focused on smart projects, but these tend to be concentrated, which is good but it also means that fewer cities qualify as "smart" under the IHS definition, which is why North and South America will lag other areas in smart cities, with 25 urban centers qualifying by 2025, as opposed to 31 in Europe and 32 in the Asia Pacific region, which is undergoing a construction boom.
Let us know what you think about the convergence of data analytics and IoT devices in cities and whether you have seen it in action. Also, let us know how you define a smart city and how your view differs from the experts.
Related posts: