What does the future of urbanization look like? For answers, look no further than the Asia Pacific region. A growing population in the region and a building boom that is expected to continue for the next four years are driving sustainable buildings, green space, and an
interest in what the Internet of Things (IoT)
can do to help track and maintain all this development.
Behind all these changes is money -- lots of it. In 2013, the Asia Pacific building market realized revenues of $494.49 billion. In the next four years, that number is expected to reach $750 billion, thanks in large part to a building boom in Southeast Asian countries such as Thailand, Indonesia, Vietnam, the Philippines, and Malaysia, according to a June 24 report from the analyst firm Frost & Sullivan.
Many people, especially in the southern part of Asia, are moving to cities for jobs in the tourism, education, retail, housing, and medical industries. With this shift, those designing and constructing new dwellings -- housing units, office buildings, and hotels -- are looking to create sustainable buildings that take advantage of new technologies, including smart sensors, thermostats, and other IoT devices.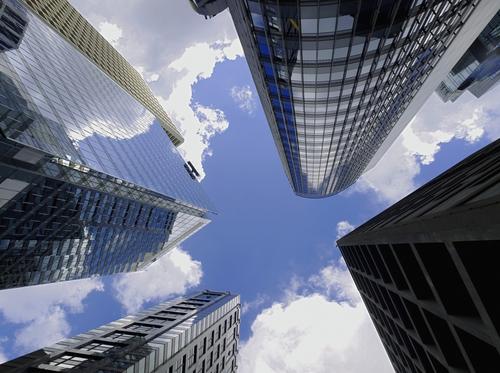 Harpreet Kaur, a research associate for the Environment & Building Technologies division of Frost & Sullivan, tells Future Cities in an email:
The trend of smart buildings will continue to grow in Asia Pacific with more advanced technologies to ensure energy efficiency, cost savings and better management of buildings. Currently, lighting, smart meters, fire and safety, [and] control and automation solutions are key offerings for the smart building market in Asia Pacific.
Other beneficiaries of this building boom include Asian-based tech companies that are investing in and building IoT technologies, including Johnson Controls, Honeywell, Schneider Electric, Phillips, GE, and Siemens. [Editor's note: Siemens is a sponsor of Future Cities.]
"Since Japan and South Korea are the pioneers in smart building technologies in Asia Pacific, other countries in this region adopt the best practices of these countries," Kaur adds.
There are numerous reasons why green and sustainable buildings for residential and non-residential structures are proving so popular in the Asia Pacific region, and this goes for local, as well as outside, foreign investors. He points out that green buildings:
Help conserve the environment, maintain occupants' health, and reduce a structure's lifecycle costs better than traditional buildings
Can reduce energy consumption by about 45%
Reduce maintenance costs by 53%
Use 39% less water than older buildings
However, for investors, there are also many bottom-line benefits: The buildings maintain higher value, and companies are willing to pay more to rent space in them than in traditional buildings.
What does this building boom in Southeast Asia mean for the rest of the world? Quite a lot, especially if you are looking at where smart buildings meet the technology behind the Internet of Things. In another Frost & Sullivan report released earlier this year, the firm calculated that in North America alone the market for smart building systems is expected to grow at compound annual growth rate (CAGR) of 11.3%, from about $2.5 billion in 2013 to $4.28 billion in 2018.
Although the US market is more mature than those of the Asia Pacific region, and especially that of Southeast Asia, there's a lot to learn from the building boom, according to Kaur:
As a matured market, the US could invest more in green retrofitting and redevelopment of older buildings to achieve a maximum percentage of green and smart buildings. The developing building construction market in Asia Pacific has the advantage of learning from the challenges and successes of the US. Asia Pacific is currently leading the way with its high growth and great potential for future developments.
Are you planning a trip to Asia or have you been there lately? Did you notice the building boom and the different ways these countries are changing? What can the rest of us learn from Southeast Asia? Please tell us in the comments section. Your thoughts and observations are always welcome.