When it comes to living a healthy, sustainable lifestyle in the modern world, where you live and how that dwelling is built is crucial. However, there's an important group of people who need to do more about these issues in order to better serve the public -- doctors.
In fact, patients are turning increasingly to their physicians to talk about how their environment affects their overall health. The problem, according to a new study, is that many doctors don't know about the connection between a home, the environment, and health; or they don't have the most up-to-date information to help people make informed decisions.
These and other results are contained in a report with the rather lengthy title of "The Drive Toward Healthier Buildings: The Market Drivers and Impact of Building Design on Occupant Health, Well-Being and Productivity," conducted by McGraw Hill Construction and the American Institute of Architects and United Technologies. The results were presented at the opening of the American Institute of Architects 2014 National Convention & Design Exposition in Chicago on June 26. (Note: You have to register to download the full report, but it's free to read.)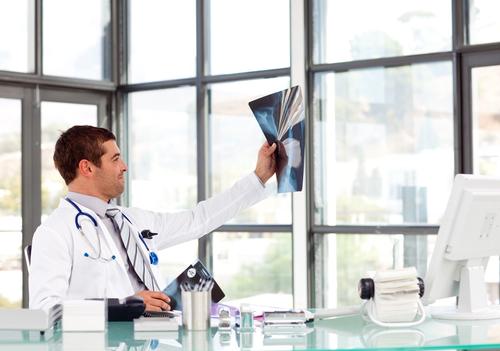 The study paints an interesting picture of how homeowners, architects, builders, and healthcare professionals should work together to create sustainable structures that take into account how the environment and the way buildings are built can contribute to everyone's overall health and well being.
While the general public is able to make these connections, the study finds that physicians are lagging behind in their understanding. In a statement, Robert Ivy, the CEO of the American Institute of Architects and United Technologies, noted:
It's becoming clear from this initial research that doctors and other health professionals must engage with architects and the design community in a major way if we are to be successful in improving public health through design.
The researchers found that about 18% of respondents to the survey rely on their doctor for information and advice on how their home or environment affects their health. However, only 15% of physicians polled reported receiving any information about this and 22% responded that even additional information wouldn't change their current approach. Those results are based on 209 homeowners who responded to the survey earlier this years, as well as 91 US-based doctors, including family practitioners, psychologists, pediatricians, and psychiatrists. Admittedly those are small numbers to draw too broad of conclusions from but the report's authors do offer an extended methodology detailing how the questions were formed and who was interviewed for the survey.
The McGraw Hill report comes at a time when interest in better environmental standards for building homes and other structures is increasing. In June, the US Green Building Council, which oversees the LEED standard, found that the number of housing units with the certification doubled between 2011 and 2012. That's more than 150,000 units worldwide, which points to an ever increasing amount of homeowners demanding more sustainable structures when they are built.
In emphasizing that point, respondents to the McGraw Hill study reported:
That 63% of homeowners surveyed believe that their house directly affects their health
About 50% of respondents believe that their allergies are affected by the home, while another 32% point to issues with asthma or some other type of respiratory problem
Nine in 10 respondents believe that the way a school building is designed can affect student performance, while 95% believe that the hospital environment affect patient health and recovery
This is where the report finds that doctors are needed more -- in the trusted advisor's role that goes beyond a person's immediate physical health. While many physicians are aware of how very specific environmental issues affect a building and thus the occupants' health -- think about issues related to mold and mildew -- there's more they can do to address a wide variety of issues that affect how buildings are designed, which then relate to public health issues such as exercise, -- think of designing space that allows for more walking and physical activity -- and stress -- as in noise reduction.
When it comes to issues of the home, environment, and sustainability, do you view physicians as a key component of creating a better world? What role should a doctor play, if any, in designing new buildings? What information do they need? Please tell us what you think in the comments section.
Related posts: