Despite incentives from other innovation-geared conurbations, Silicon Valley continues to draw the tech giants, reports Rick Merritt.
Across town from the big mound of dirt where contractors are starting work on Apple's new circular headquarters, Samsung is building its own high-tech temple. In a press reception here, a handful of execs outlined plans for memory and display R&D there.
These big construction projects are monuments to the fact that Silicon Valley remains one of the hot global hubs in the electronics business. Like so many other companies, Samsung wants to tap into the top-drawer pool of component, system, and semiconductor talent here -- and, of course, a lot of angel and VC investors.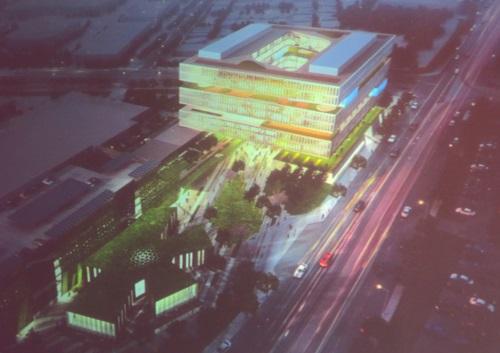 Samsung's new San Jose building will sport a sandwich of green between and around its 10 office floors.
Since 2012, the executives said, most of Samsung's employees have worked outside Korea (190,000 of 286,000 last year). But some of the brightest lights are still in and around Seoul. For instance, even though the San Jose display lab headed by Brian Berkeley will take the lead for issues like user experience, interfaces and formats, and driver electronics, the core display technology remains back at home base.
Continue reading here.