David Carr takes a look at NYC's hidden technology infrastructure.
Ah, New York City. If a technology can make it there, it can make it anywhere.
There will be plenty of technologies vying for your attention at Interop New York, our parent company's conference coming up Sept. 29 to Oct. 3. But suppose you step outside the Jacob Javits Convention Center. What technologies will you find powering the city and aiding its citizens and visitors?
New York is a city of big challenges and inventive solutions. Silicon Alley may not quite be on the level of Silicon Valley, but as one of the world's greatest -- who are we kidding? -- the greatest arts, entertainment, and advertising hub, New York has a big say in our digital future -- and the city says it loudly.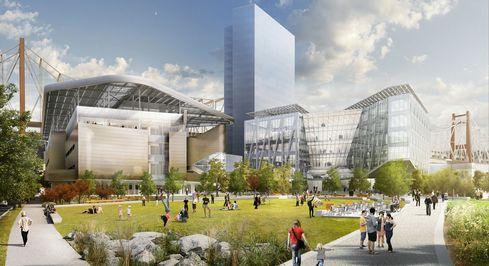 (Source: Cornell Tech)
New York's technological contributions aren't limited to digital razzle-dazzle, however. From robotics and space exploration to 3D printers, New York companies are pioneers.
Technology is also at work on a more down-to-earth level in city government and even under the earth in its legendary subway system. The app stores are bursting with mobile tools to help you get around town by subway, taxi, or private car.
Continue reading here.