David F Carr looks at the use of data maps to compare urban dynamics.
The Urban Observatory is the big-data telescope for the urban planner, the business leader working on site selection for that next store or factory, or anyone curious about how different cities stack up in comparison to each other.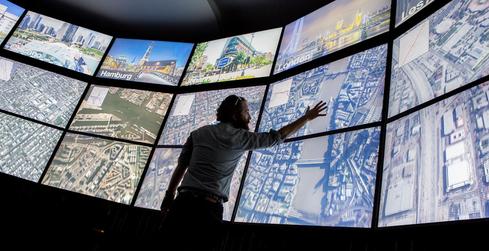 (Source: Esri)
A new version will be unveiled next week at the Esri user conference, the same venue where it was first shown a year ago. This edition is also bound for the Smithsonian Institution, where it will be the basis of an exhibit to be introduced at the renovated Smithsonian Castle in Washington, in February 2015. The updated web app version is available online at urbanobservatory.org.
"The first one caused quite a sensation initially, but looking back I would call it a prototype," Esri CEO Jack Dangermond says. The first version covered 10 cities. The latest one presents data on more than 50 cities and for a much greater number of variables.
Continue reading here.