If IoT technologies underpin the future, connected city, then we need to solve the interoperability challenges. In this blog, Sasa Marinkovic looks at one approach.
Next-generation computing and Internet networking -- a combination I call "connected computing" -- promises great potential as we move toward an Internet of Things-enabled future. But first, we must vastly improve interoperability and communications protocols, common processing and programming interfaces, and tools to dissolve the barriers between diverse computing platforms, devices, and operating systems.
If this effort fails, the Internet of Things will be seriously hampered at best. At worst, it will be little more than the Internet of Babel.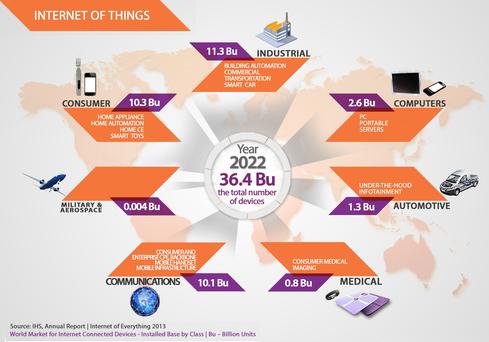 Where are all those connected devices coming from? Mostly industrial and consumer, says
a recent IHS report
.
Related posts:




more blogs from InformationWeek

research
Smart City Money Makers

companies and solutions that are most prominent, and destined to be most profitable, in the smart city revolution.
How to Make Your City Smarter

Cities all over the world need to become smarter and more sustainable. But where to start? Download this guide to learn the first, proven steps toward making your city smarter.
all research
future cities report

8 New Jobs City Hall Needs Now

47

All Reports
Site Moderators
Future Cities is looking for engaged readers to moderate the message boards on this site. Engage in high-IQ conversations; earn kudos and perks. Interested? E-mail:
moderators@ubmfuturecities.com