Rapid urbanization has resulted in cities eradicating essential ecosystem services. But what if we created cities to be home to as much biodiversity and function as ecologically possible?
Cities can exploit the characteristics of plants, soils, and the mechanics of regional ecosystems, and apply this natural technology to landscape design in order to optimize ecological, environmental, and sociological performance. Technologies like urban prairies, sustainable turf, green roofs, green walls, urban forestry, and restored vegetated roadside shoulders and medians are all things you've heard of, and they are all doable. But most cities are still implementing these piecemeal and poorly, with sub-optimal ecological function.
For example, roadsides are for transport, utility corridors for pipes and high-tension electrical wires, parks for recreation -- all of this ignores the potential ecological function these green spaces could provide if only the designs were tweaked. Worse is that some (most?) landscapes are often designed with an industrial hand and are knowingly toxic. Take turf management, for example, with its herbicides, pesticides, over mowing, over watering, and over fertilizing. Somehow, somewhere, we started to overlook this.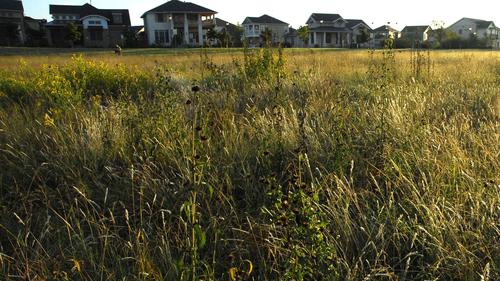 For this to not remain the status quo, city leaders should be asking themselves: Can we mandate that it's no longer acceptable to design the city landscape around single functions of transport, utility, recreation, or even aesthetics? Can fundamental, ecological processes be applied to landscape design to improve ecosystem services and resilience against the effects of adverse environmental phenomena? Can we design cities that successfully combine ecological function with other urban functions, such as transportation, utility, recreation, and beauty?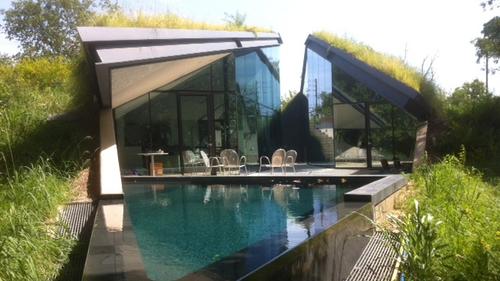 The disciplines of ecology, plant ecophysiology, soil, and conservation sciences have been studied for decades but rarely has all this knowledge been brought into the built environment -- especially at the site level. It appears that there has been some reluctance to apply these skills to "synthetic" landscapes. (In life sciences the academic model does not usually support or reward application -- but that's for another blog.)
Equally, landscape design study programs don't encourage these subjects, except the few that offer them as electives. So this leaves ecological design technology to be adrift in academia, reliant on client demands or the knowledge and imagination of designers. Meanwhile, both may have little grasp of the ecological palette available to them.
So I would propose that there are several key actions:
We must examine natural systems to tease out tools essential to optimize ecosystem services in the designed landscape.
We should understand that provision of ecosystem services and other functional demands on the urban landscape (aesthetic, utility, and recreation) are not mutually exclusive.
We can adopt existing and developing guideline and benchmark systems like the Sustainable Sites Initiative (SITES™) to provide a framework to achieve these performance goals.
We should encourage more life sciences in landscape design programs.
We should encourage more life science program graduates to enter design fields.
I expect that these will happen only when the need for high-performance landscapes is demanded and hence market driven. Thankfully, it appears this is beginning to happen -- though, more in Europe than elsewhere.
Our city landscapes have to be much more than they are today. They represent an opportunity for engaging natural technology. The irony is that we know how to do it, but professionally we have been hesitant. I don't think we need to be; and in the face of climate change, we really do not have the luxury. Besides, nature's technology is free, so let's exploit it in our designs.
For more, see my TED Talk, "Eco-metropolis: Deploying the Power of Nature," below:
Related posts:
— Mark Simmons, Director, Research and Consulting, Ecosystem Design Group, Lady Bird Johnson Wildflower Center, University of Texas at Austin