Exposure to excessive noise levels is known to have a negative impact on quality of life. It can affect concentration, sleep, and even the ability to communicate. But now cities can create real time, accurate, urban noise maps using wireless sensors to identify the areas with the most noise pollution.
Many cities use wireless networks to provide a variety of services. That means that the basic connectivity for noise monitoring wireless sensors is already there and there's no need for additional connectivity for them to work.
Urban wireless sensor networks (WSN) offer a sustainable solution to address the challenge of monitoring noise over long periods of time. WSNs also give the flexibility of collecting additional information, including pictures and other environmental data, without anybody needing to be present at the monitored locations.
One of the current examples is the SmartSantander project, developed by the city of Santander in northern Spain. The test-bed is composed of around 2,000 IEEE 802.15.4 devices in different areas of the city. The sensors provide real time information about the environment including light, temperature, noise, and CO levels, as well as other parameters like the occupancy of parking lots in downtown areas.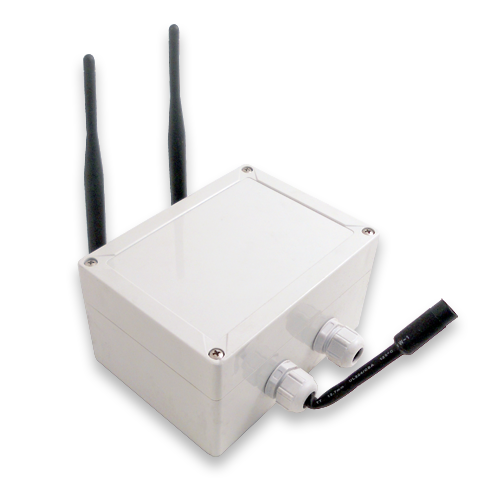 Santander uses a two-pronged approach to monitoring noise. The primary one is sensors installed in buildings and in "city furniture" like lampposts, which use a sensor board with an omnidirectional microphone (with an almost flat response in the whole frequency range of human hearing). The second approach is several nodes in public buses, taxis, and the city's service vehicles to provide additional data.
But the biggest contributor to real time, effective noise maps of the city could come from smartphones. The ubiquitous presence of mobile sensors presents a revolutionary opportunity for collecting and sharing instant information about noise levels anywhere, anytime. The functionality of smartphones, as we can see when people share information on social networks, offers a mechanism for sourcing data from citizens' phones, in addition to raw data collected by city sensors.
In 2010 Sony Labs released in Paris NoiseTube, a free smartphone App for Android and iOS devices using the phone's microphone and GPS to measure noise levels as the user walks around. This data is combined in real time with other users' data in order to plot the current noise levels on a city map, a technique dubbed "participatory sensing."
The goal was to help Paris meet the requirements of the European Union for member states to measure noise pollution levels periodically. Now NoiseTube is used in 431 cities around the world. Unfortunately Sony has not continued the development of NoiseTube, due to lack of public funding, but the source code is available under GNU license for anyone to use.
More and more cities are looking at hybrid solutions to collect data about environmental issues such as noise, traffic, and pollution, and getting people involved is one of the biggest challenges, but also the greatest opportunity.
Related posts: