In a
press release at the close of 2013
, the EU Commission announced a new
Clean Air Policy Package
for Europe.
On Future Cities, we have written extensively about the fight against pollution and emissions in many world cities. While European cities appear to be mostly clean, and pollution levels are (with some exceptions) somewhat under control, the European Union commissioners think that current standards are far from safe.
"The human toll for poor air quality is worse than for road traffic accidents, making it the number one environmental cause of premature death in the EU," states the press release.
The EU is absolutely right. According to the United Nations' Division for Sustainable Development, the most pressing environmental concern worldwide is air pollution, specifically the production of sulphur oxides (SOx), nitrogen oxides (NOx), and particulate (total suspended particles, or TSP). All of these emissions are produced by traffic in cities, as well as by the burning of coal.
The new policy calls for a 59% reduction of emissions of sulphur oxides and 42% for nitrogen oxides by 2020. The percentages that apply to member states are directly related to their current emissions levels and, while countries such as Sweden need to reduce their SOx by only 22%, Cyprus needs to reduce theirs by 83%.
Cities in particular will have to adjust quickly to the new levels. Most European countries have large metropolitan areas responsible for a significant amount of the emissions and, in places such as Athens, Belgrade, and Sofia, the situation is out of control. A report late last year from the European Environment Agency, for instance, found Bulgaria's air to be the worst in Europe, thanks to high concentrations of particulate matter.
Interestingly, these cities differ from ones such as Copenhagen, Oslo, and Helsinki, which not only are doing better environmentally (with room for improvement) but have substantially higher gross domestic product (GDP) figures. The correlation between wealth and environment are intriguing, though the reasons for the trend aren't clear.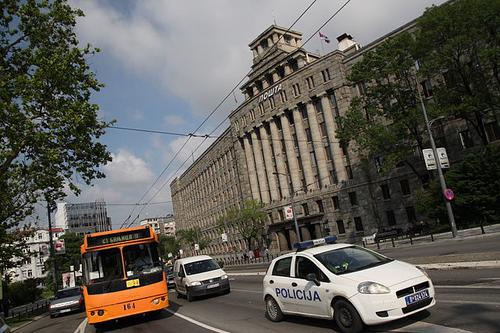 There is much to do to achieve significant results in the commission's plan, but the European Union is not famous for letting things go. Last year, Environment Commissioner Janez Potočnik warned cities such as London and Madrid to cut emissions or face heavy fines. "Poor air quality... is an 'invisible killer' and it prevents many people from living a fully active life," Potočnik said. And Jenny Bates, a campaigner with environmental umbrella group Friends of the Earth, told the UK Guardian, "The government, London mayor and local councils must take bold action to tackle air pollution – building new roads and expanding airports will simply add to the problem. The UK has been allowed to drag its heels on delivering clean air for far too long."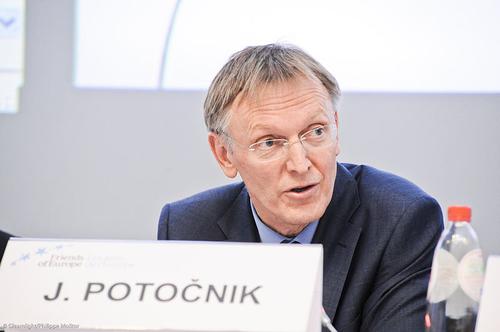 The EU's proposal includes discouraging more cars, enhancing public transport, and using zero-emission vehicles. Cities can't absorb more cars and they have no money for more tunnels and bypass roads.
Janez Potočnik is optimistic about the plan: "The actions we are proposing will halve the number of premature deaths from air pollution, increase protection for the vulnerable groups who need it most, and improve quality of life for all," he said in December. "It's also good news for nature and fragile ecosystems, and it will boost the clean technology industry -- an important growth sector for Europe."
All this makes abundant sense; and it's to the EU's credit that it hasn't let the problem go unaddressed. It's now up to the individual countries and cities to take action to improve Europe's quality of life, and by extension, that of the world as well.
Related posts:
— Pablo Valerio, International Business & IT Consultant