Mobile payments can simplify commerce, stop fraud, and provide better services to consumers and businesses.
So why canít the developed world figure out a simple, universal standard for mobile payments?
I have written previously about the advantages for cities in moving to a cashless environment. There are many reasons for cash transactions to cease, and we have the technology and the means to make that happen.
In developing nations, mobile payment systems have caught on. One of these, called M-Pesa, a system created by African mobile operator Safaricom, has changed the way millions of people handle money. Originally created to allow people to share and transfer cellular network time, M-Pesa now offers mobile banking in Kenya, Tanzania, Afghanistan, India, and South Africa. The service is so popular that other cellular providers and financial institutions want to introduce M-Pesa in many new markets.
M-Pesa was started to fill a gap in Kenyaís economy. Most people in that country, except those living in large cities, do not have access to traditional banking services. The system works with any mobile phone through secure SMS gateways. M-Pesa "branches" are the traditional storefront shops of Safaricom and other mobile operators, which charge a very small fee to deposit and withdraw money. Deposits are usually guaranteed by a large bank in each country.
Typical M-Pesa users deal with only small deposits in their M-Pesa accounts, which they use for daily purchases, such as buying groceries or receiving payments for small services. To avoid traveling with cash, some people use an M-Pesa storefront branch as they would a bank, depositing funds there to withdraw again a few hours later in another town.
You can find out more about M-Pesa in this video:
In Africa, people living in cities with access to traditional banks also use M-Pesa every day. It lets them pay for goods and services in many shops that donít accept credit cards; they also can send money instantly to friends and relatives anywhere in the country, even internationally.
Why donít we have a service similar to M-Pesa in the industrialized world? Basically because of greed! Since the introduction of 2G networks with SMS services, everyone has been trying to control the business of sending and receiving payments with cellular phones. With a smartphone in the pocket of 60 percent of the population of Europe and the US, all the players are fighting for a piece of the action. As a result, there is no agreement among the players in the mobile, banking, and Internet ecosystems to establish a secure, easy-to-use, mobile money system.
What the product and service providers donít realize is the amount of money being lost every single day because of the lack an open, compatible, and secure standard.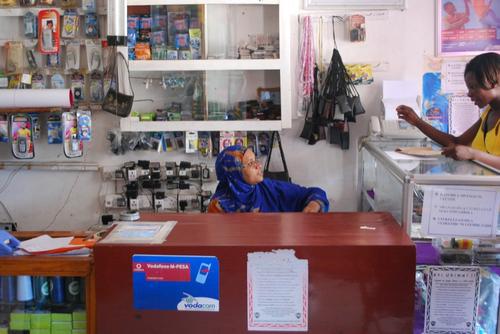 Some companies have decided to take action on their own: Google has been providing its Google Wallet service in the US to anyone with an Android NFC phone and a credit card. Orange, the French telecom company, recently announced the Orange Cash service, effectively converting any NFC mobile phone into an electronic cash wallet. Canadian carrier Rogers plans to make an open NFC mobile wallet available to its customers soon; and the credit card giants are rolling out their own services, such as Visaís V Pay and MasterCardís PayPass.
All those services are headed in the right direction, but they are not able to interact with each other. Each one is only available through one mobile operator or bank and costs money to businesses, institutions, and customers.
M-Pesa is an inspiring example of a simple system that is making a difference for millions of people who canít afford a smartphone or bank account. It works, and it can be replicated in the First World if the players get together and find a solution.
Maybe the solution will come from government regulation, such as the GSM standard established in Europe 25 years ago. I hope we donít need to wait for that to happen.
Related posts:
ó Pablo Valerio, International Business & IT Consultant