Last week, during the
Smart City Expo World Congress
, the deputy mayor of host city Barcelona outlined his city's innovation and development strategies. In his speech for the plenary session on Wednesday, Antoni Vives detailed his vision for Barcelona's long-term approach to being smart, including development of standards and a focus on improving living spaces instead of filling up the city with sensors and technologies.
He was adamant in expressing his dislike of pilot projects involving new technology: "I hate pilots, if anyone of you [technology companies] comes to me selling a pilot, just get away, I don't want to see you.
"We need to set up standards to become clients," he said. "We need to feel comfortable that what you are doing for us is meaningful for us… I am fed up with the streets full of devices. It is a waste of time, a waste of money, and doesn't deliver anything; it is just for the sake of selling something to the press and it does not work."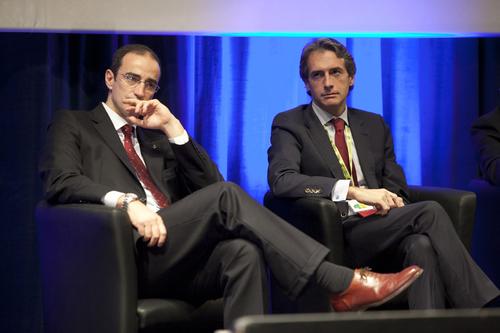 Barcelona wants all new technologies developed by the city and for the city to conform to the standards set by the worldwide City Protocol Society, as specified last year in the Declaration of Barcelona.
Vives explained that Barcelona has developed a "smart kit" to define the rules for current and future projects: "Each city needs to have a vision, and you should be asking for that vision… We need an internal chaperon of the organization," he said. "In Barcelona we have created our Urban Habitat Unit, which has [responsibilities for] infrastructure, housing, urbanism, information systems, water management, environment management, mobility -- all together, without silos. I manage all, there is a single budget… [so] we can set up specific projects… That is the way of getting rid of the silos."
Vives said he is looking for long-term investments; he doesn't want vendors focusing short term only: "You need to understand that there is a payback for [each] investment… There are a lot of things to be done here [in Barcelona], and there is money to invest in that, and there is going to be money back. If you expect a big return in three years don't come to us. If you expect to generate an industrial model, which means that you invest for 30, 40 years, there is going to be some payment for you; your stakeholders are going to be happy; we are going to be happy because we'll get a better city."
Vives also praised Rio de Janerio for its efforts to transform the city ahead of the 2014 FIFA World Cup and the 2016 Olympics. He reminded the audience that the Barcelona 1992 Olympic Games were the catalyst for the city's transformation and continuing innovation.
By the way, Rio has also joined the City Protocol initiative and expects to share best practices and innovative solutions with other cities around the world. Barcelona wants that, too, and as Antoni Vives demonstrated in his speech last week, the Catalan city may be ahead of Rio and others on that score.
Related posts:
— Pablo Valerio, International Business & IT Consultant