Let's make a listicle! That's what Web journalists say when they have a moment to spare, and a space to fill. We're all guilty. But when a listicle purports to be more than some water-cooler fun (another top ten cat videos), and even to be based on data and analysis, the journalists responsible need to pay it some attention.
Take, for example, Forbes recent list of America's coolest cities, 2014. When you think of cool US cities, what comes to mind? New York, of course (and I am a New Yorker by choice and avocation). Austin, Texas, maybe? Seattle? Sure, they all make the list. But at number one? The nation's capital, Washington, home to the federal government, the Smithsonian museums, and thousands of tourists.
DC is followed in the list by some more plausible candidates, but in the seventh and eighth slots we find Denver and Riverside, Calif. I visited Denver recently. It's cool if you think the Wild West, Stetson hats, and Cheech and Chong revivals are cool. As for Riverside … well, it's home to the largest mission revival style building in the country.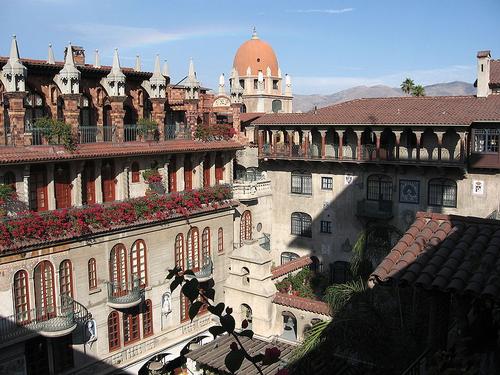 But this is mere personal prejudice. (So New York is number 11. Who cares?) Forbes has data:
We sought to quantify [coolness] in terms of cities, partnering with Sperling's BestPlaces to rank the 60 largest Metropolitan Statistical Areas and Metropolitan Divisions (cities and their surrounding suburbs, as defined by the US Office of Management and Budget) based on six data points we weighted evenly. (Orlando, unfortunately, had to be excluded due to a problem with its data.)

To compile our list of America's Coolest Cities, Sperling's helped us calculate entertainment options per capita in each metro area. This metric essentially measures ways you might spend a Saturday -- quantifying the availability of professional and college sports events, zoos and aquariums, golf courses, ski areas, and National parks, among others. It also factors in art and cultural options, measuring the presence of theater and musical performances as well as local museums.
But just hold on right there. According to the list, New York clearly outscores DC on arts and culture, recreation, and food -- in fact, on every index cited. What gives? Called out in readers' comments, Forbes attempted clarification:
I understand your confusion. The reason is this: the slides include several raw data points (aka % of local restaurants), but they do not include the combined scores for all of the six categories. More specifically, the foodie factor score includes several items (CSAs, farmer's markets, breweries, and % of local restaurants). Population growth figures for 2010-2013 are also not on the slides.
Right, well that's clear, isn't it? Riverside, here I come. (And yes, I just wrote a blog about a listicle.)
Related posts:
— Kim Davis, Editor-in-Chief, UBM Future Cities