"
Urbes Mutantes
" is the title of a photographic exhibition currently on view at the International Center of Photography on the Avenue of Americas in New York. The gallery notes translate the name as "mutant cities" -- but that isn't really appropriate, conjuring as it does a futuristic vision of cities popping and clicking like so many hyperactive Transformers.
"Changing cities" would be more appropriate, if less attention-grabbing. What we have here is a pictorial representation of the ways in which Latin American cities have changed -- or, indeed, stayed the same -- over a period of roughly 50 years, from the 1930s to the 1980s. The vision is fragmentary and idiosyncratic, being creative product of different photographers, working in different cities, at different times -- and with varied social and political agendas.
Many of the photographs and rich and striking, but it's not the aesthetics which concern us here, so much as whether there are lessons to be learned for the future transformation of cities through technological and socio-economic innovation. I think there are.
Above all -- although admittedly, this is partly a function of the photographers' interest in people as well as infrastructure -- the show highlights the extent to which cities are organized, encoded, and literally written by their citizens, often enough in ignorance or outright defiance of political agendas and economic trends.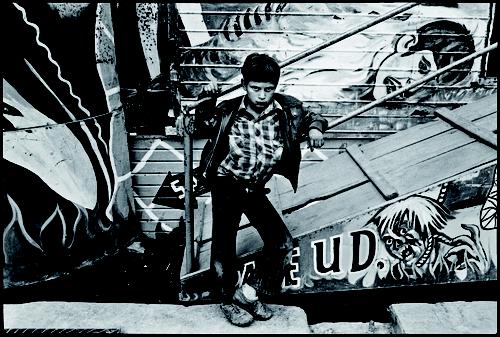 "Literally written" refers to a recurring theme of the exhibition. Cameras consistently capture the extent to which the city's surfaces -- walls, interior, and exterior; roadways; roofs -- serve as canvases for economic, political, social, and artistic self-expression. I'm not talking about mass advertising, but about individual citizens (or small groups) posting, plastering, spraying, or scribbling their messages -- from "La lucha continua" -- "the struggle continues" -- to "Le duelen sus pies?" -- "Do your feet hurt?"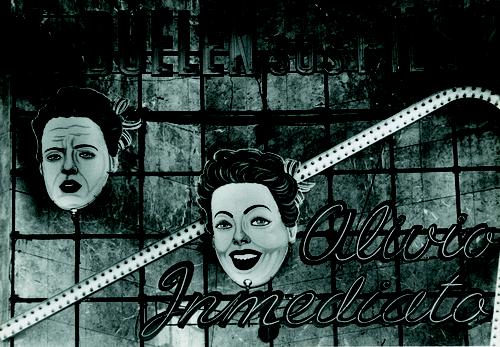 As the gallery notes say, "Walls are a part of the script of Latin American cities." These energetic images have a scrappy, restless beauty.
Alongside this evidence of these cheap methods of customizing the urban environment, you can contemplate bleak views of modern civic centers and housing developments. "Modern" in style, at least, but some dating from the 1950s. The dominant theme is emptiness. Unlike the pictures of cafes and bars, backstreets, and slums, people are mostly absent. Present, they sit and stare.
Finally, it's worth paying attention to the way life takes place on the street as much as in the home; at best in spontaneous celebratory gatherings; at worst, in the melancholy pictures of the poor, even children, sleeping on sidewalks and in doorways.
We live in exciting times, when innovative technologies promise to repackage urban life as a highly user-friendly, always-connected digital environment. Smart urban planners understand that the mistakes of the second half of the last century -- the creation of impeccably modern, but quite unlivable model civic and housing projects -- mustn't be repeated.
The public, as Boyd Cohen reminded us in his recent blog, is a key element in future city partnerships. The insistence of these Latin American citizens on tailoring and customizing even the poorest urban neighborhoods to the contours of their own lives serve as a further reminder that cities are for people.
— Kim Davis

, Editor-in-Chief, UBM Future Cities
"Urbes Mutantes" is at the International Center of Photography, 1133 Avenue of the Americas, New York, NY 10036, through September 7, 2014. Photographs reproduced here courtesy of the ICP.
Related posts: