There are people who live for their iPads and iPhones -- just as they once lived for their iPods and Macs. Now they're going to have an opportunity to live
in
an iHome.
Okay, that's not yet the official brand name for Apple's IoT-based domestic environment -- but guessing is free. (It beats "Nest" -- right?) According to the Financial Times, Apple "… will beat Google to the punch next week when it reveals its own plans for the smart home." What's more, Apple promises to "bring simplicity, clarity and ease of use" to the connected home.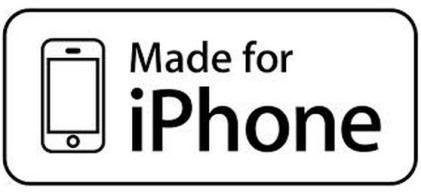 I'm not the world's biggest Apple Head by any means, but I'm immediately intrigued to see the design approach of a company which has a stellar record of making technologies consumer friendly -- even consumer adored. Google will engineer it right, but you just know the Google home is going to be clunkier.
According to our colleagues at EE Times, expect Apple to lay out a plan
… to connect a plethora of IoT devices -- light bulbs, thermostats, door locks, washing machines, refrigerators -- with iPhone. Apple's iPhone will serve as a screen to set up each of these IoT devices (since some of them are physically too small to have a screen of their own) and automatically connect them to the home network, after which the iPhone becomes the smart home's all-purpose remote control.
I presume the iPad will be an alternative controller.
The disadvantage with all this is that Apple, of course, does like to own -- as far as the law allows -- any eco-system in which it's a player. Open access, common standards, and interoperability -- phooey. So each device to be connected to the Internet of Apple will need an MFi certificate: Made for iPhone.
Anyone interested in the electronics should definitely check out the EE Times article. Otherwise, sit back and wait for more details to emerge from Worldwide Developer Conference in San Francisco next week. Then look for Google's response.
Related posts:
— Kim Davis, Editor-in-Chief, SaaS in the Enterprise