You can dream a city's future into virtual existence by drawing plans, making models, and increasingly, of course, modeling the environment online. Or you can do it by writing alternative views of the city into existence.
How long have novelists and poets been doing that? Try reaching back to St Augustine, or further, to Plato. Over the last 150 years, however, science fiction and fantasy have been favorite genres for writers concerned to imagine small -- or radical -- disruptions to the cities we know.
I'm not talking about creating wholly imaginary cities out of thin air as in Italo Calvino's lovely but improbable Invisible Cities. I'm thinking of authors using the power of fiction to tinker with the familiar. Examples?
Mark Helprin's very recognizable, yet very strange New York in Winters Tale.
E.L. Doctorow's reimagining of golden age New York in Ragtime.
Michael Moorcock's ever-morphing London, not only in Mother London, but in his Dancers at the End of Time series.
Mercè Rodoreda's magical Barcelona in Time of the Doves.
The surrealist conjuring with Paris, in Breton's Nadja or Aragon's Paris Peasant.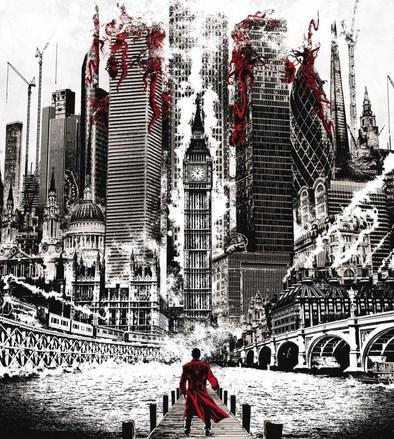 And that random selection hardly scratches the surface. Here's a review of a new fantasy set in a London -- almost recognizable, but deeply changed -- from Max Maxfield, Designline editor at EE Times. It's by British author Tony Ballantyne, it's called Dream London, and it's on my reading list.
Here too is a question, and I'd love to hear your thoughts on the message thread below. It's not difficult to think of documentary literature and realistic novels about cities that effected urban change. Dickens is the standard-bearer, of course, but I also think of urban Mayhew's pen portraits of the urban poor, Jacob Riis's photographs, and 20th century novels like Upton Sinclair's The Jungle.
Can dream literature influence urban planning, whether social, economic, or just aesthetic? Can you think of examples? Or is it all just that -- only a dream?
Related posts: