In Dublin's smart city, where girls are so pretty...
Wait, whatever happened to "fair city"? Well, I suppose Dublin's as fair as it ever was, in a grey-stoned, rainy sort of way, but the latest news is that it's primed to become one of the smartest cities in the world, thanks to Intel (a development forseen here back in 2012).
Using Intel's Quark technology, the city of Joyce and Shaw, of Bono and, well, the Dubliners, is about to transformed into a nexus of real-time data through one of the densest sensoring projects in the world.
The plan involves deploying 200 sensored gateways -- each with up to six sensors -- around the city:
Each gateway can have up to six sensors, and can be teamed with the existing open data provided by Dublin City Council on real-time traffic. The project will be backed up by Intel's "internet of things" research platform, and any data gathered as a result will be provided to interested parties on an open basis.
According to Owen Keegan, city manager for Dublin City Council, tracking parameters like air quality, noise levels, and traffic movements will "facilitate better environmental management of the city with the potential for pro-active real time engagement of citizens, all of which should contribute to improved quality of life."
Dublin seems a natural choice for Intel, which has a history of deep investment in Ireland, and the multinational chip giant with bear the initial cost of roll-out. The plan also seems likely to further raise Dublin's profile as a tech hub. It's already set to overtake London as Europe's primary market for IT real estate, as well as being Europe's fastest growing location for datacenter operators.
It's too soon for the inevitable negative reactions to set in. Is this a step towards mass surveillance -- of citizens, as well as roads and drains? Should future urban development be conditioned by technology or people? We'll hear all these memes, but right now the combined potential benefits of environmental improvements and an early warning system for problems seem attractive enough.
Just as long they don't put the noise level sensors inside the city's famously talkative pubs.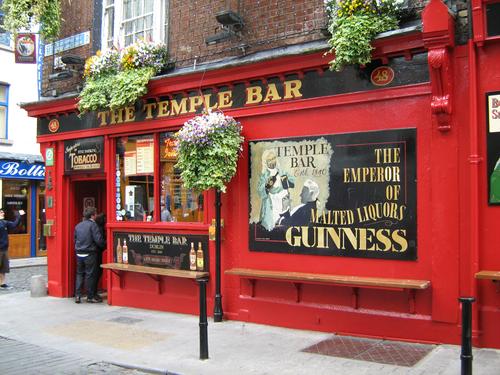 Related posts:
— Kim Davis

, Editor-in-Chief, UBM Future Cities