Sorry, guys, but you don't get off easy. If you want to know who won the caption contest that closed last Sunday night, first of all you have to read my reminiscences about Covent Garden. (Of course, you could also just scroll down.)
The existence of a "covent garden," right in the center of what would one day become London, dates from the thirteenth century. In fact, it was a garden belonging to Westminster Abbey. By the 1500s, commercial markets had begun to spring up around it, but the market as it is today really dates from the creation of the piazza by architect Inigo Jones around 1631.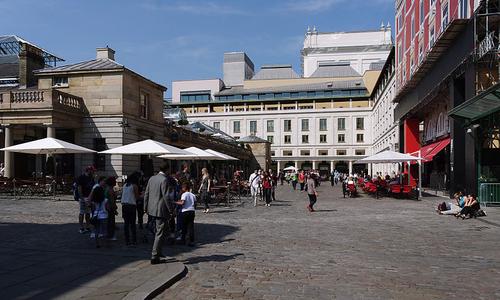 The piazza is still there of course, although it now houses restaurants, bars, and tourist-oriented shopping rather than a flower and vegetable market. Indeed, the traders had moved out by the time I started visiting the neighborhood in the 1970s. My memory is of a neighborhood in ruins, still showing extensive bombing damage from the war. A block-sized piece of waste ground, sunk like a crater, was a site for open air concerts. The streets around the piazza were narrow, dark, and by no means appealing.
A major restoration project by the Greater London Council led to Covent Garden re-opening as a shopping center and tourist destination in 1980. In 1988, the Covent Garden Area Trust was established to ensure the ongoing conservation and promotion of the district.
All right, here's the winner: Venks.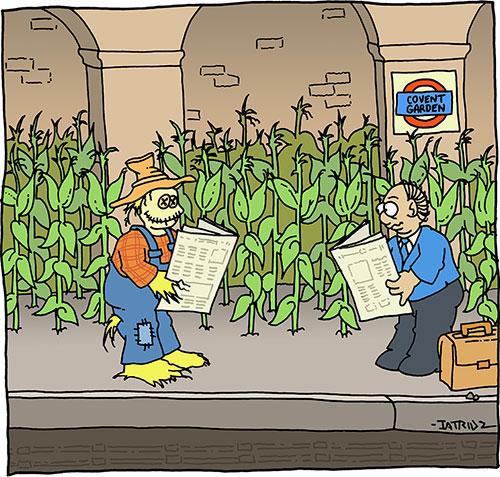 Now you have until March 23 to post side-splitting captions in our new contest right here.
Related posts:
— Kim Davis, Editor-in-Chief, UBM Future Cities