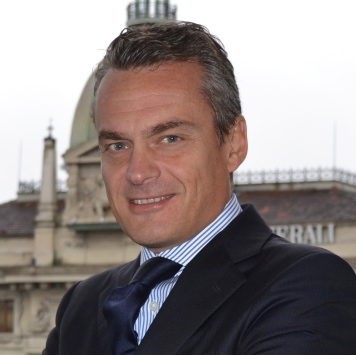 A significant gap between pricing expectations among real estate vendors and buyers has left Italy in "standby mode." But, to quote Bob Dylan, "The times they are a-changin."
A number of factors have hurt Italy, like international market turmoil, internal political instability, high sovereign debt (which has exacerbated scepticism about Italy's reliability), and forced austerity measures that have hindered the economic growth.
However, Prime Minister Mario Monti's government steps down next spring when his term of office expires, and in my view, a period of "change and reorganisation" is an occasion to reshape market fundamentals. If Italy can meet its challenges, there is a real possibility to reawaken real estate by the end of 2013. So what are the necessary steps?
Simplify rules: Law No. 1150/1942 is the backbone of the Italian zoning discipline. Seventy years old on August 17, it's not without its faults. For example, construction without building permits were a common phenomenon in Italy through the 1980s. And, following a constitutional reform in 2001, Italy witnessed the proliferation of diverse regional town planning laws, as well as law decrees, which in spite of their goal to stimulate the economy by means of speeding up the building procedures, produced a situation of legal uncertainty.
Since Italy can no longer afford the inefficiency deriving from fragmented and contradictory building and planning rules, we need Law No. 1150/1942 to reassert the return to a clear national and centralised framework.
Reliability: In an ill-fated attempt to cope with its government deficit, Italy ends up disincentivising international investors. One example of this is the 15 percent mandatory reduction of the rent paid by the public administrations (law decree No. 95 of 7 July 2012).
At the same time, local administrations' planning and building procedures are affected by both significant delays (despite the reasonable time limits required by law) and by the swinging attitude of the different governments.
Real estate needs a completely different approach based on the pacta sunt servanda ("agreements must be kept") principle.
Aim for market sustainability: Sustainability is not only about "going green." Every real estate initiative needs to take place with a quality product that meets consumer expectations with an affordable financing structure.
So where can an Italian real estate renaissance emerge? The government is putting a huge program in place to valorise and sell €300 billion in public assets. Many of these are located in the most interesting areas of the Italian business cities, such as barracks, redundant offices, and railway areas.
Look no further than Milan, the financial capital of Italy. Placed in the middle of one of the wealthiest and most industrial areas in Europe, Milan is experiencing a strong renewal process, both for infrastructures and real estate. Perseo is a 16,000-sq.m. office development built in the Expo 2015 district of Milan on an undeveloped site. It won one of three ULI Awards for Excellence in the Europe, Middle East, and Africa region in 2011. While Rome, with its massive necessity of offices for administrative and government activities and a constant demand for hospitality, continues to represent one the safest markets in Europe. Che la rinascita cominci.
Related posts:
— Guido Inzaghi is a partner at DLA Piper and is chairman of ULI Italy