In a letter of 1860, the legendary Henry David Thoreau posed this question to a friend: "What's the use of a fine house if you haven't got a tolerable planet to put it on?" Today we could reply with an equally valid question: "What if a fine house could help create a tolerable planet to live in?" The answer to that challenging question may lie in your humble smartphone.
As of April 2014, the EPA was listing 290 "green apps" on its website. Many of these apps can be used directly to control a home's environmental impact by helping you understand and control household energy use. For instance, a meter-reading app for Apple devices displays household energy use in real-time, allowing residents to monitor and input readings and identify ways to reduce use. A "battery saver" Android app enables homeowners to control all their utilities from a phone by creating and saving power profiles reflecting personal energy use patterns. EcoCharger is another Android app that monitors all household appliances to detect overheating and overcharging, letting residents know by phone when to disconnect devices.
These apps for individual households offer eminently sensible and very smart energy control options.
In the UK, Connecting Homes, a program run by British Gas, is hosting a series of events aimed at changing how homeowners think about their energy use. British Gas has developed revolutionary technologies such as Hive Active Heating, an app that gives remote control of heating from anywhere via phone.
In the US, a similar system called EnergyHub claims it can save individual homeowners 20% on their energy, using smart thermostats. But energy saving doesn't stop at the picket fence. Neighborhood-level data analytics is the new focus of green home technology.
EcoFactor, for example, offers an automated system that connects homes in a neighborhood wirelessly, analysing local conditions to regulate temperature settings. Cloud-based analytics can inform individual home energy performance by using algorithms that "understand not only how individual homes heat up and cool down, but also the consumer's comfort preferences."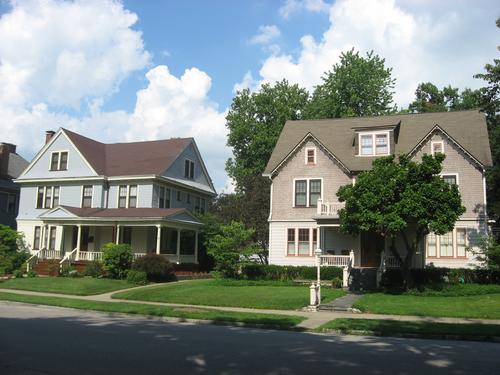 With EcoFactor's Optimized Demand Response service, peak energy loading for a neighborhood is monitored 24/7, and individual home energy use is reduced by fractions (say, at the thermostat), thus avoiding potential energy supply problems for the collective good.
The use of cloud-based analytics is relatively inexpensive, but the benefits are obvious, enabling neighborhoods to become energy ecosystems. Another approach is the Austin Energy-managed smart grid of 1 million consumers and 5,000 businesses, which is making greater control over energy use -- and improved efficiency -- the norm in and around Austin, Texas.
A parallel project run by the Pecan Street Research Institute in Austin has set up a residential neighborhood lab -- Civita -- which invites volunteer residents to join an experiment in smart grid technology. Colin Rowan, director of communications for Pecan Street, told Mission Valley News that monitoring the energy use in his home motivated him to combine laundry loads in the dryer and use less energy during peak hours.
These may be simple realisations, but they make smart energy monitoring on a community basis so powerful. The beauty of these examples is that any neighborhood can retrofit these virtual technologies -- no expensive, so-called green technologies need to be shoehorned into homes that have already been built. Most homeowners have the smartphones that enable the smart grids and smart meters to function. It's surely only a matter of time until all homes are synchronized with phones -- and, in turn, with other homes in the neighborhood. Strength in numbers.
Related posts: