A recent
Insurance Institute for Highway Safety study
has deemed subcompact cars dangerous, based on crash tests. Sorry, but I'm not buying it.
According to IIHS, none of the 12 cars in the subcompact category received "Good" as a rating during crash tests, and only one received "Acceptable." Sport Utility Vehicles (SUVs), on the other hand, were rated as being much safer. This story, perhaps unwittingly, made a clear choice between fuel efficiency and safety. Dissatisfied with having to make this choice, I scratched my head and kept thinking about what's really going on here.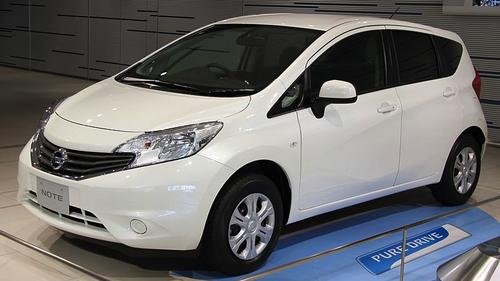 Consider that the United States has a much smaller fraction of subcompact cars, as a part of the overall fleet composition, than European countries do. If subcompacts are the real cause of danger, then it stands to reason that driving on European roads should be much less safe, right? Wrong. It turns out that traffic fatalities, when normalized per 100,000 vehicles to account for differing levels of vehicle ownership, were 15 for the US and 5.1 for the UK! Even in Germany, where the Autobahns have no speed limit, the fatalities per 100,000 vehicles was 6.9. Meanwhile, both the UK and Germany have a much higher fraction of smaller cars than the US does.
What does this tell us? It could be one of three things:
That the British are better drivers than Americans.
That the British are getting into fewer accidents than Americans because they drive less.
That the safety of subcompacts is entirely relative to the rest of the fleet.
Despite a lot of studies, including this one by the World Health Organization, there is no real evidence that Americans are worse drivers than the British in any statistically significant way. Points No. 2 and No. 3 are, therefore, where the argument resides.
According to US government data, the British drive many fewer miles on average than Americans. So there are fewer accidents due to fewer miles driven. But the British get into fewer accidents, almost half, even when normalized for miles -- i.e., even when accidents are measured as a function of 1 billion vehicle miles (or, kilometers), across countries.
So we come to the third and most intuitive reason: Subcompact cars do badly in accidents in the US because the other cars they are likely to run into are much larger.
Of course, by this logic, drivers would be safest driving inside tractors, trailer cabs, or military tanks. Therefore, blaming subcompacts is more a function of the fleet mix rather than of the subcompacts themselves. In countries where they are a more significant portion of the mix, they perform as well, if not better, than in the US. Not to mention that they consume a lot less fuel and therefore have longer-term safety benefits for the environment, for the economy, and for energy and national security.
So rather than demonizing these vehicles as safety hazards, the Insurance Institute for Highway Safety ought to reframe the subcompacts discussion and tell it like it is: In reality, the ever-growing average vehicle size is terrible for both the environment and fuel economy, and these larger vehicles are contributing to the US having among the poorest traffic safety records of all industrialized nations.
Related posts:
— Projjal K. Dutta, New York's Metropolitan Transportation Authority's Director of Sustainability Initiatives. (The views reflected in this blog are his personal views and do not reflect those of the MTA. Find him on Twitter: @projjal.)