I have a five-year-old son. If I'm lucky, by the time I die he'll be about the age I am now. If I could look ahead to see his future, his world would appear to work by magic, and I might even struggle to recognise him as human. The touchscreen and smartphone have transformed the way people everywhere use technology and information in a way that not even the laptop computer and internet managed before them. My son is a member of the first generation to grow up with the world's information literally at its fingertips before any of its members can read and write.
We will rapidly develop even more intimate interfaces with technology. Three years ago, scientists at the University of Berkeley used computers attached to an MRI scanner to recreate moving images from the magnetic field created by the brain of a person inside the scanner watching a film on a pair of goggles. Last year, scientists at the University of Washington used similar technology to allow one of them to move the other's arm simply by thinking about it. Telepathy is now just technology, and the possibilities that technology creates over the next four decades will challenge what we imagine to be possible and natural.
Rather than simply letting those changes take place, what sort of world -- and what sort of cities -- should we try to use them to create? For me, that question is at the heart of a smart city. The limitations of our success in creating cities from previous generations of technology -- concrete, cars, and lifts -- can be seen in the difference in life expectancy of more than 20 years that exists between the richest and poorest areas of many cities. A Centre for Cities 2012 report. "Outlook for Cities 1901," analysed the relative success or failure of UK cities throughout the 20th Century and found that the single most significant influence on success was the ability to provide their populations with the right skills as technology and industry developed.
Applied in the right way, we know that technology can make lives, businesses, and cities better and more successful.
Through working on thousands of "Smarter Cities" projects around the world, we have developed a rich understanding of the benefits that technology can offer to cities. But we have also understood the complexity of city ecosystems, which encompass local authorities, businesses, communities, entrepreneurs, and social enterprises. We have learned to focus on the ultimate purpose of cities: enabling individual people to live safe, rewarding lives with their families.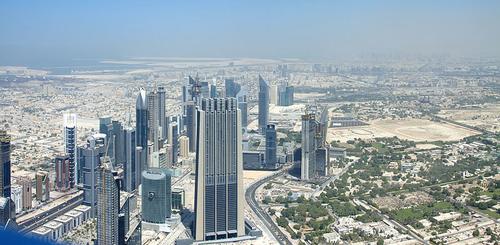 Many urbanists, social innovators, and technologists have observed a common characteristic of initiatives that not only create efficiencies and resilience at city-scale but also succeed in benefitting the lives of individuals and communities: They involve big formal institutions and infrastructures engaging constructively with small-scale, local innovations.
The architect Kelvin Campbell designs cities to encourage this process and to create "Massive/Small" change. Open standards, APIs, and open data interfaces that allow innovators to adapt the operation of Smart City systems to their own purposes extend Kelvin's ideas into the realm of technology.
In Dublin, IBM is in partnership with the city to explore these ideas. Analysts from the city and researchers from IBM and the National University of Ireland are exploring the city's data and finding more intelligent ways for the city to provide services such as transport, energy, and social care. Community innovators and by local businesses are using the same openly available data and are attracting investment to export the solutions they develop in Dublin to cities across the world.
There is one piece of this picture that is still missing. We are at the very early stages of understanding how to finance the widespread deployment of these ideas. If we want cities of the future to demonstrate economic growth and social mobility more equitably distributed than they are today, then technology and architecture are not enough. We need to translate the objectives of city institutions and communities into financially investable businesses, infrastructures, and assets. The smart cities movement has not focused enough on those issues in the past.
I gave a speech based on the ideas in this article to an audience of financiers, developers, and politicians at the Mansion House in the heart of London's financial community recently, as part of the Lord Mayor of the City of London's "Tomorrow's Cities" programme. I hope that it was a small but useful contribution to addressing the most fundamental challenge in creating successful, smart cities in the future: how we pay for them.
Related posts:
óRick Robinson, IBM Executive Architect for Smarter Cities