At
Birmingham's Smart City Commission
, we have been trying to answer an interesting question: What makes the difference between a "smart city" and a city where smart projects take place?
"Smart" projects will occur everywhere in time. Human history is in part the story of our continual adoption of new technologies, and technologies like sensors, actuators, smartphones, analytics, and "big-data" will eventually be adopted across city systems such as transportation, energy, planning, and social services.
But if a city seeks to exploit new technologies across its systems in a coordinated way to address overall goals for regeneration, sustainability, and social and economic growth, how can that be achieved?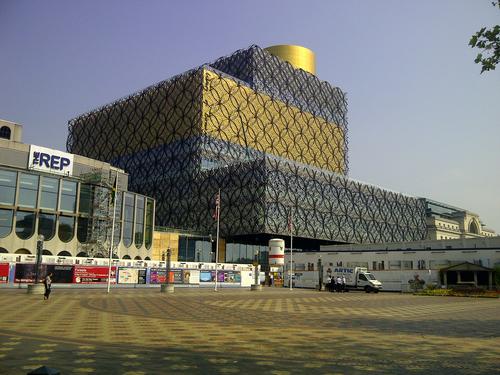 Some obvious characteristics can be observed in cities that have successfully pursued this agenda: They have a clear vision, championed by city leaders, and they have invested in technology initiatives such as broadband connectivity and open data.
That's not enough, though. The behaviour of a city is the aggregate of the activity of the hundreds of thousands or millions of people who live, work, and relax there. A city will not achieve its goals through a smart strategy unless that strategy results in changes to systems that make a difference to all of those individuals.
The challenge for architects and designers is to create infrastructures and services that can become part of the fabric of city life. This will not be achieved simply by applying concepts such as citizen-centric principles to the design of smart city services. That is necessary, but not sufficient. The more important question is: Who has the ability to apply such approaches on behalf of all of the people within a city?
The answer lies in communities. It is only by enabling the co-creation of new services by all of the stakeholders within city communities that a citizen-centric approach can be systematically and universally enabled.
Communities are living, breathing manifestations of city life, not structures to be engineered. They are expressions of social life, they provide support, they represent shared interests and capabilities, and they can communicate between city institutions and individual citizens. They include families and social networks; neighbourhood, cultural, and faith groups; charities and the voluntary sector; public sector organisations such as schools and universities, in addition to local government; and private sector organisations, such as service providers, retailers, and employers.
Through engagement with communities, bridges can form between city leaders and institutions, and the "bottom-up" activitism such as "hackathons," social media surgeries, and "DIY urbanism" that are emerging everywhere.

This engagement takes work. The most isolated and disadvantaged communities -- those most in need of improved services -- often do not trust city authorities. Small businesses find institutional bureaucracies and procurement processes difficult and expensive to engage with. Lowering these barriers takes time.
The starting point is simple: Have conversations. Conversations create understanding and trust, and these are the first components of the soft infrastructure that makes smart cities possible.
Once trust is in place, more structural elements of "soft infrastructure" can become effective: open data competitions, hackdays, stakeholder forums, and ultimately formal governance structures for measuring outcomes and sharing city data. In some cities, existing organisations play a vital role in the formation of these infrastructures -- such as Sustainable Enterprise Strategies in Sunderland, which provides support to small businesses and social enterprises in deprived communities, or the Social Media Surgeries in Birmingham, which helps communities understand how social media can help them share resources effectively and create social value.
Community innovators often have limited resources. On their own, they are unlikely to implement such infrastructures as energy grids or real-time transport information systems. But collectively, their ideas could contribute significantly to the business case for a city to invest in those infrastructures by creating a portfolio of potential innovations and outcomes.
Soft infrastructures are not all that is required to make a city smart. New technology infrastructures, physical urban regeneration, and the intelligent optimisation and automation of transport and utility infrastructures are all important and significant areas of endeavour. But soft infrastructures, particularly such basic concepts as conversations that build trust, are often overlooked, and in my experience they make the difference between a city where some smart projects happen to take place, and a city that is truly working together across its communities and systems to create sustainable, equitably distributed wealth and social value.
Related posts:
— Rick Robinson, IBM Executive Architect for Smarter Cities