Chicago would like to be one of the digital capitals of the United States. And the road to get there will be paved with broadband.
That's why, as part of major investments in physical infrastructure upgrades, Mayor Rahm Emanuel recently announced The Broadband Challenge. The goal of this initiative is to harness the best ideas -- from residents, businesses, and telecommunications companies -- for how to secure Chicago's position as a digital capital.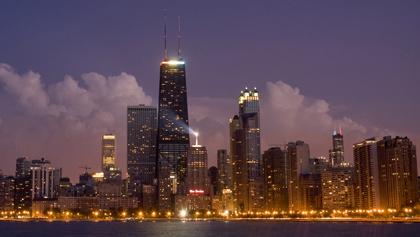 In September, the City of Chicago issued a request for information seeking feedback on accomplishing three main goals: building a next-generation broadband infrastructure for the city's business and commercial zones, extending broadband service into underserved areas, and providing free wireless access in public spaces throughout Chicago. To date, we have received 24 responses and are using the creative ideas they contain to develop a request for proposals for implementation in 2013.
In driving the buildout of this infrastructure, the city will first focus on establishing an open, gigabit-speed network in key innovation areas. The City of Chicago has identified 15 innovation zones in key commercial and industrial corridors and will work with the private sector to leverage infrastructure and assets to ensure low-cost broadband is available in these zones, with the goal of extension to all businesses in the city and, ultimately, to provide new options for high-speed Internet for residents who live in underserved and disadvantaged neighborhoods.
The City of Chicago brings a number of assets to The Broadband Challenge, including unused fiber capacity, streamlined permitting, and unique access to light pole, water, sewer, and freight tunnel infrastructure.
Helping Chicago succeed in the global economy -- and set an example for other global cities -- requires rethinking the speed and cost of network connectivity. The Broadband Challenge seeks to build a new platform for our residents and businesses to learn, connect, and innovate in the 21st century. We'd love to hear your ideas on how we can get there.
Related posts:
— John Tolva, CTO, Office of the Mayor, City of Chicago