The
fifth assessment report (AR5)
released by the Intergovernmental Panel on Climate Change (IPCC) shared the worrying news that greenhouse gases in the atmosphere have reached unprecedented levels.
Living in one of the most densely populated metropolitan cities in the world, Hong Kong's citizens have grave concerns about the consequences brought by the increasing anthropogenic GHG emissions, as revealed by a survey commissioned by the Civic Exchange, a think tank based in Hong Kong.
Buildings in Hong Kong contribute to over 90 percent of electricity consumption, which accounts for 60 percent of overall GHG emissions. The HKSAR Government has proposed to set a carbon intensity reduction target of 50-60 percent by 2020, as compared with 2005 levels. To achieve the reduction target, construction industry practitioners are playing a predominant and proactive role. Indeed, the development and completion of Hong Kong's first Zero Carbon Building (ZCB) has demonstrated the city's commitment to the low-carbon economy.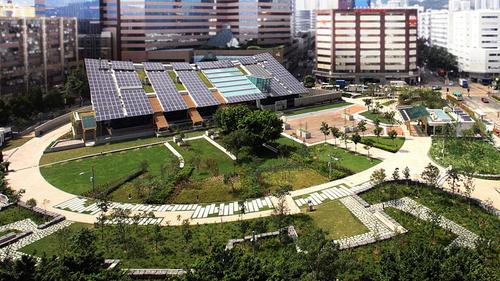 The reality is that carbon reduction research and design strategies to date have been focusing on cutting buildings' energy consumption from air conditioning systems, lighting, etc. But the carbon impact associated with manufacturing and transporting construction materials remains largely unchecked in local construction practices -- yet, these can contribute to as much as 15 percent of a building's lifetime carbon footprint.
In view of this, the Construction Industry Council (CIC) is launching our Carbon Labelling Scheme for Construction Materials in December 2013. The purpose of the scheme is to communicate verifiable and accurate information on the carbon footprint of construction materials for industry stakeholders in pursuing genuine low-carbon construction materials. Additionally, the carbon reduction measures are extended from the use phase, to design and construction phases for a comprehensive life cycle assessment (LCA) of a construction facility.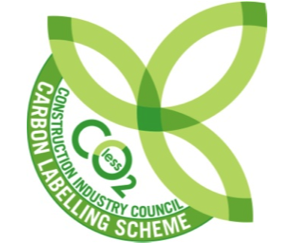 Eco-labelling is not a new idea. Quite a number of eco-labelling schemes exist for consumers to go green. Why do we need another labelling scheme? At the outset, a carbon assessment framework for construction materials was absent. Built based on international standards and an 18-month comprehensive research study, such a framework provides an authoritative and fair platform for evaluating the carbon footprint of products. Besides, to mitigate climate change -- the greatest problem we've ever faced -- the carbon labelling scheme allows clients, designers, contractors, and end users to select low-carbon materials in a simple and unequivocal manner. In the prototype stage, the scheme initially covers three of the most carbon intensive materials: cement, structural steel, and reinforcing bars. The carbon assessment frameworks for another 10 types of materials are being developed under another research project.
Driving the industry stakeholders together to adopt and participate in a labelling process could never have been an easy task, especially with a newborn scheme. Concerns have been raised related to cost burdens, technology restrictions, competitive distortions, data availability, etc. We are trying every effort to overcome the challenges, for instance, by lobbying relevant parties, linking the plan to the local green building assessment scheme (BEAM Plus), and getting local government involved in formulating incentives for using labelling materials, if possible.
Riding on the recent impetus of low-carbon construction, the CIC anticipates that the Carbon Labelling Scheme will allow designers and contractors to make better-informed decisions on material selection, contributing positively to the environment and quality of buildings. On the supply side, manufacturers will be induced to use recycled materials and to reduce the emissions of their supply chain through market demand, cost reduction, and market-share enhancement. More importantly, we anticipate industry stakeholders will join hands in fighting against climate change in constructing a low-carbon future.
Related posts:
— Christoper To, Executive Director, Construction Industry Council, Hong Kong