Post-Sandy, Mayor Bloomberg must feel like the young Dutch boy immortalised in the storybook for sticking his finger in the dyke to avoid a disaster.
Here in London those in the know are in awe of his ambitious PlaNYC, his strategy for "A Greener, Greater New York." This comprehensive plan is chock full of strategies -- and actions -- that enhance the quality of life for New Yorkers, as well as responding to climate change and mitigation.
More about PlaNYC from Dan Doctoroff, President & CEO of Bloomberg LP, below:
From green building codes and retrofit programmes, securing the city's drinking water, through to sustainable urban drainage and encouraging walking and cycling, New York has been doing its best to meet the environmental imperatives of climate change.
Add to this, Bloomberg's instinctive realisation that the city's economic future is intimately linked with creating a place in which people -- its biggest asset in a knowledge economy -- would want to live and raise families.
He has led an administration that has worked with great zeal to deliver his plan, in the certain knowledge of a ticking clock, both for his term of office, as well as the climate.
So it seems doubly tragic to see, during my recent walk round Lower Manhattan, businesses and lives in shreds. It took me back to the months after 9/11.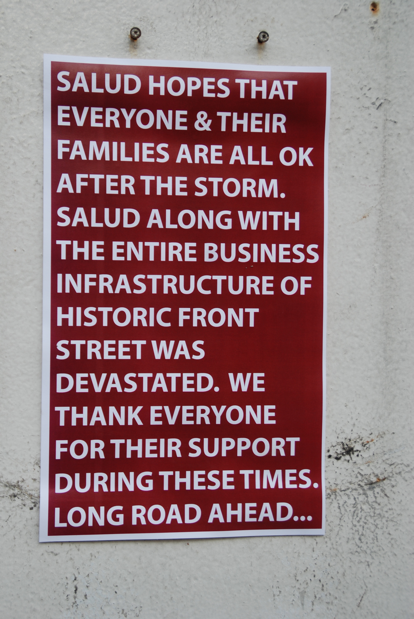 Across the East River, Brooklyn Bridge Park had bounced back well, a testament to its design. I was surprised and delighted to once again see the queues of families waiting to "pony up" on Jane's Carousel. Indeed, Brooklyn's waterfront park looked as lovely as ever, with Dumbo's artisan food market alive with hip folk enjoying the mild afternoon.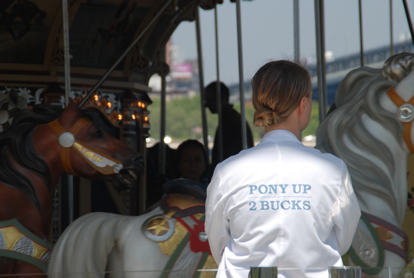 Dumbo-man's latest must-have accessory, besides a beard and a bike, seems to be a cute dog, and the dog walkers were out in force, mingling with the stroller set.
I suspect few people would make the link between this scene -- in both senses of the word -- and PlaNYC. But it is the places like Dumbo, and the other achingly cool parts of New York, that are powering the city's future, proving popular nesting places for the ever growing cluster of tech and creative businesses.
As in London, this sector is booming, while financial services shrinks. Ever the tech geek, Bloomberg identified this trend as a game-changer for the New York economy, not a mere blip.
An applied sciences and engineering campus -- the result of the city's international competition and a $200 million investment -- is being built on Roosevelt Island, guaranteeing $1 billion of private capital and spawning an estimated 600 new companies and 30,000 jobs.
Top-tier higher education facilities designed to future-proof skills, along with accelerator programmes and venture capital, fall within Bloomberg's future economic vision, as does the city's audacious rollout of pedestrian plazas, bike lanes and bike share, and riverside and neighbourhood parks -- and trees: a target of 1 million in 10 years.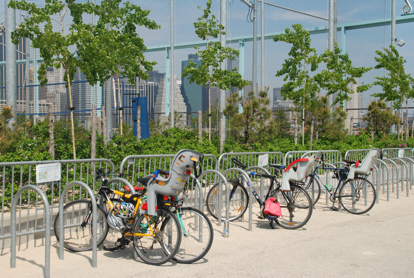 Bloomberg and his team know that top talent is footloose, and cities have to earn the right to keep their best assets. Complacency is no longer an option.
Lifestyles are changing, values are shifting, and, while intensely urban places still work for some, many now seek urban buzz with a softer centre. That means breathing clean air, walking -- or biking -- down tree-lined streets to a local park or plaza, to watch the world go by, or use public WiFi to connect and work.
PlaNYC is New York's blueprint to help deliver this and, with it, New York's economic future. In addition, it is an important, but nonetheless, relatively tiny, plug in the dyke of climate change.
Related posts:
— Patricia Brown, Director, Central