I've got something to tell you. We've had a wonderful year together, but it's time to go our separate ways. No, don't cry. It's not you, it's me...
Tomorrow will be my last day working as Community Editor at Future Cities, and I'd like to invite you all to a live chat on Friday, Feb. 7, at 11:00 a.m. EST. We'll share virtual cake and real emotions, or vice versa. Just click here to join us on Friday.
I've been offered the position of editor at a news service for people working in financial roles in the renewable energy sector. The company has an office in my home city of Oxford, and it sounds a great opportunity to get involved in a growing market. I'm sure my experience of writing about urban energy policy will be invaluable.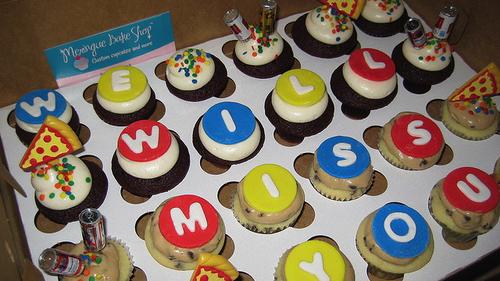 I'm excited about the prospect of being able to go to work in an office and spend my time with colleagues. I've loved working with Nicole and Mary; it's been great to have a job where I can spend time at home seeing my wife and daughter; and I remain very interested in the "smart" developments happening in cities.
But, to bring it back to our ever-evolving urban world, talking to colleagues over Microsoft Communicator just isnít the same as being able to do so face-to-face.
There's a lesson in here for companies that are embracing flexible working. It's all well and good giving people the opportunity to work at home some of the time, but people who do so all the time can feel isolated. I prefer being able to talk to people in person rather than talking to them over Skype. Technology may be changing the way we work, but personal contact will remain vital. I look forward to getting more of that.
I'm also looking forward to cycling into work, because it should help me get healthier and it's cheaper than taking the bus. I don't think I'll have the guts to cycle next week, because it's very rainy and cold -- well, it's February -- but I will do it. Then I'll send the council my thoughts on segregated bike lanes. And, yes, I've got my yellow helmet...
So what now? Well, I'll be posting tomorrow, and we can do farewells in the live chat. And, after that, I hope to still be contributing here on Future Cities and keeping up on the boards.
I do have a few quick farewells to do now, though. I want to say a big thanks to Nicole Ferraro for giving me the chance to go "full digital" and for being a great captain. It's much more relaxing when your boss in on the other side of the Atlantic! I also want to thank Mary Jander for being a supportive colleague and an eagle-eyed editor when reading my pieces.
I've enjoyed working with our own "Fab Four" cartoonists -- Walt, Jon, Tony, and Derrick -- and there's a special place in my heart for people who sent in Today's Snapshots.
And, of course, I have to thank everyone who's been involved in the conversation on Future Cities. It's a fantastic feeling as a writer to put up a blog and watch it spark a heated conversation. It may sound trite, but it genuinely wouldn't work without you all.
Related posts:
— Rich Heap, Community Editor, UBM's Future Cities