Big cities can claim they're combating climate change, but are they really? Yes, they are, according to a new report by the global megacities network
C40 Cities
.
This week, the C40 Cities Climate Leadership Group is hosting its 2014 Mayors Summit in Johannesburg. The event brings together mayors from the world's biggest cities, along with hundreds of climate-change thinkers, to discuss the efforts that cities are making to cut their greenhouse gas emissions and adapt to climate change. New York's ex-mayor Michael Bloomberg and Johannesburg's mayor Mpho Parks Tau are leading the event.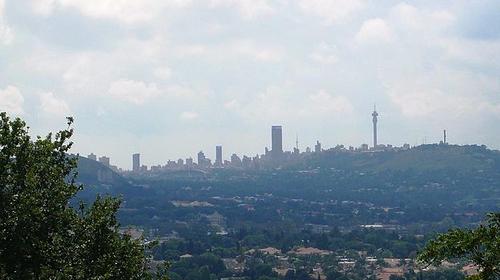 C40 Cities has also launched a report called "Climate Action in Megacities Volume 2.0," which follows the themes of a similar report in 2011. This looks at the progress in 59 of the 63 cities in the C40 Cities network towards introducing policies like energy efficient regulations in buildings, cutting private car use, and mapping flood risks.
The network concludes that its cities are taking good steps to tackle threats from climate change, which I don't find surprising. I doubt it would say if its member cities were doing very little. Even so, the research has thrown up some interesting statistics...
Cities are serious about climate change: Ninety-eight percent of the respondent cities said climate change presents a significant threat to them. Get used to that figure, as I expect to see it quoted a lot. Also, 80 percent of the cities are allocating funding to develop solutions, and 83 percent are allocating staff.

Improving buildings is vital: The report says buildings are responsible for 47 percent of greenhouse gas emissions in these cities; and cities are looking to reduce building emissions by retrofitting them with better insulation, improving the monitoring of buildings, and introducing energy performance certification.

More cities are establishing funds: Forty-seven percent of cities said they have established their own funds to invest in energy efficiency, renewable energy, or carbon reduction projects. This is good, as it gives them more economic freedom so they need not rely on funds from the private sector or central government.

Reducing private car use and promoting cycling: Cities are trying to reduce car use and the accompanying fuel emissions by encouraging people to walk more or cycle. For example, in 2011 only six C40 Cities had bike-share programmes; and this had risen to 36 in this report -- with New York the best-known convert.

Managing waste and using it for energy: Ninety-two percent of cities are taking action on improve landfill operations, which could involve cutting the amount of waste going to landfill or implementing systems to turn this waste into energy.
Rio de Janeiro mayor Eduardo Paes, chair of C40 Cities, said in a press release that the report shows cities are making progress on addressing climate issues: "Mayors have real power to cut emissions and improve climate resilience, and they are taking action."
C40 Cities reports that the number of actions these cities are taking to cut greenhouse gas emissions or improve resilience has doubled to 8,000 over the last four years.
It is not just rich, western cities that are making these changes. The report said "smart city" systems are most likely to be implemented by cities with either a very high or a very low GDP per capita. This is because the very rich have the most money to spend on "smart" initiatives, and the very poor have the most problems to be solved.
It also reported that cities in the northern hemisphere are happy to take ideas from the southern hemisphere. Ideas don't just flow from cities in the north to cities in the south. For example, in 2011 every South American city had or planned a Bus Rapid Transit (BRT) system, and now cities in other continents are following this lead. The report says 35 of the C40 Cities have a BRT system or plans to introduce one.
It's easy to be dismissive of reports like this and say: "Well, of course they say they're making progress." If we're going to accurately judge the efforts of these cities then we need to see the results -- and before they publish report 3.0.
Related posts:
— Rich Heap, Community Editor, UBM's Future Cities