I've heard my fair share of talks about the challenges facing cities, and I'm starting to get déjà vu. There are some sentences that keep coming up.
That's why I'm starting a new game: Urbanism Talk Bingo. I've picked a set of phrases that keep cropping up in talks about the ways that technology could change cities. See how many of the 10 below you can tick off in the next talk you hear about urbanism in the 21st century; and let us know of others you think we've missed:
"I almost didn't get here because of [insert name of public transport]."
This is a standard opening for a talk about smart cities. The speaker wants to show how dumb the public transport is, and how far cities must improve to become "smart."
"More than half the world's population now live in cities."
It's a statistic we hear all the time. Hell, sometimes we even enjoy dropping it into our own blogs. It would be important to improve cities even if less than half the world's population lived in them, and so I worry that this fact is often used as filler.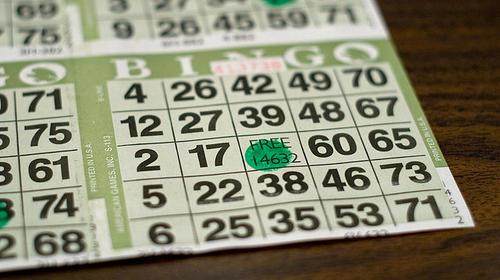 "The rate of population growth is unprecedented."
This often follows the point above, often comes with a graph, and usually leads into a point about the pressure on natural resources and need to protect them.
"Cities are very complex."
It's usually a precursor to a long explanation about a piece of research into an area you hadn't thought about. If you didn't think cities were complex before, you will after.
"London has more in common with New York than with Birmingham."
This is a specific one, but there must be regional variations. The point is global cities have more in common with each other than with smaller cities in their own country.
"Cities have a lot of data, but they don't know how to use it."
Cities want to become more efficient, and tech firms want to sell them on the benefits of using big data to make it happen. A sales pitch comes along shortly afterwards.
"More extreme weather means that resilience is vitally important."
It isn't just Brits who like talking about the weather. A lot of speakers do as well.
"Sustainability isn't just good for the environment. It's good for business."
Businesses don't have to do good for the sake of it. They can do it because it makes financial sense to do so, and it makes sense for others to keep making that point.
"We were promised hoverboards, and they haven't happened yet."
The point is that the future doesn't always pan out like we expected, but I have another question. Am I the only person in the world who didn't want a hoverboard?!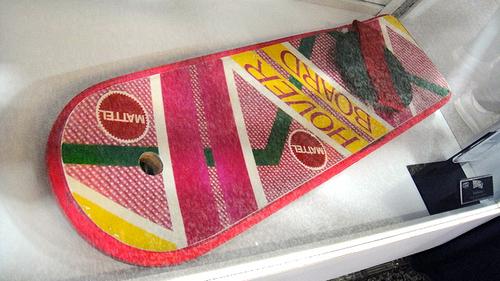 "Smart cities aren't just about technology. They're about people."
This is a standard ending to a talk about cities and technology, and it's also a common theme in blogs on Future Cities. There's no point in city leaders getting focused on grand technology projects if they do nothing to help the people who live and work in cities.
Related posts:
—Rich Heap, Community Editor, UBM's Future Cities