London must be a nightmare for tourists to get around. The roads are a historic jumble, and distances on the Tube map bear no relation to real life.
It's just as well people can't see under the roads too, where the confusing network of tunnels goes beyond those used for the London Underground. There are tunnels formerly used by the Royal Mail, utilities firms, and the secret service. We don't know exactly how many tunnels are under the city because some are covered by the Official Secrets Act. But what can be done with those no longer in use?
One idea is to use them for agriculture. Michelin-starred chef Michel Roux Jr. is working with entrepreneurs Richard Ballard and Steven Dring who have, for the last 18 months, been developing a working farm in a 2.5-acre tunnel network near the Underground station Clapham North in south London. The project is called Growing Underground, and the tunnels they are using once housed 8,000 people sheltering during the Blitz.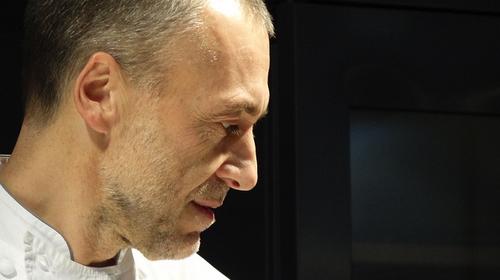 They aren't restricting themselves to just growing products that thrive in dark spaces, like mushrooms. They're growing salad including pea shoots, rocket, radishes, pak choi, and miniature broccoli; and plan to sell it to high-end restaurants and retailers. They are now looking for investors and aim to deliver their first products this summer.
The idea's business credentials are underlined by the fact they have Neil Sanderson, managing director of salad giant Florette, involved as a non-executive director.
There are clearly technical challenges with growing salad 100 feet beneath the Tube's Northern Line, given that it lacks the light and soil that plants need to grow. Thankfully for them, technology is helping. LED lights provide the light source that the plants need and, when these lights are on, the tunnels stay at a temperature of 20 degrees Celsius.
The plants are grown in water using a system of hydroponics, and get the nutrients that they would usually get from the soil from a mineral solution in the water. Dring told the Guardian that using hydroponics is "actually very low-tech." He said:
It's flooding a bench full of seeds, like growing watercress as a child. The water then ebbs back to the tanks before flooding again hours later, and so on. It's not at all energy demanding.
The founders say there are benefits of growing products in these tunnels too. Air filters are set to keep the tunnels free of pests and removes the need for pesticides; and the tunnels are not prone to periods of cold or hot weather as farms at ground level. The produce can then be sold and transported to retailers and restaurants in London, which uses much less fuel than transporting produce from the countryside into the city.
Londoners cannot live on salad alone, and I don't think London will ever be able to grow all of the food its citizens and visitors need within its own city boundaries. But this idea does at least show us that there's potential for food production in unexpected spaces.
They may even be able to sell tours of the underground farm to intrigued tourists.
Related posts:
—Rich Heap, Community Editor, UBM's Future Cities