Would you want to know if your neighbour or next partner was a convicted criminal? People in Sweden can now find this out with just a few clicks.
On Monday, a new website launched in Sweden that lets people look up criminal records of friends, colleagues, and neighbours, and can show people the location of convicted criminals in their neighbourhood by plotting red dots on a map. The service claims it is an extension of Sweden's right to public information law, but critics have said it may breach privacy laws and legislation about slander.
The website is called Lexbase, and spokesman Pontus Ljunggren has defended the site by saying it would help make Sweden more open and transparent. It can show whether someone has been convicted for a crime in the last five years, and the user can then pay a fee to get more information about the crime committed.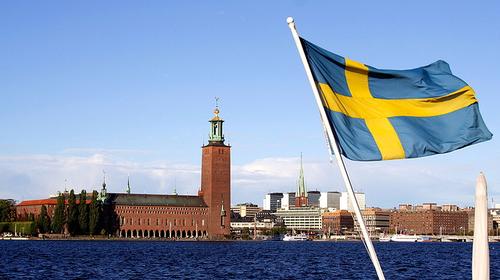 Lexbase also plans to offer a mobile app that can alert people to when they enter a neighbourhood where a high proportion of residents have a criminal record.
This information could help businesses to screen potential employees; and help people decide whom to date by checking whether their prospective date has any previous convictions for rape or assault, for example. But people could also use it to slander or blackmail convicts, or dispatch vigilante "justice."
Ljunggren has also said that Lexbase could not be held responsible for how people use the data they get on the site, and that they could get similar information from their local district court. The difference is that going to a local district court on the off-chance of getting information is far more time consuming than using an online service, and so people will access information they wouldn't get otherwise.
The site was temporarily down on Monday due to the large level of visitors. I doubt that Sweden's local district courts were similarly overrun. If the information can be easily accessed online then it seems logical that more people will get information they otherwise wouldn't, and more opportunities arise to abuse that information.
One common refrain when stories like this come out is that "If you've got nothing to hide, you've got nothing to fear." I've got nothing to hide here because I don't have a criminal record (and I don't live in Sweden), but I still see reasons to fear.
Part of this is selfish. I don't want to be the guy who gets viciously beaten and set on fire because I happen to share a name with a convicted pedophile or look a bit like one living nearby. This is rare, but the murder of innocent man Bijan Ebrahimi in Bristol last year after being wrongly accused of pedophilia should make us all worry.
That doesn't mean I can't see potential benefits of the site. The dating example is an interesting one, and I would want to know if my daughter was going out with a convicted rapist with a history of beating up his partners. I can't have it both ways. If you make this information available online then it's there for both good and bad.
This discussion has to come back to what type of society we want to live in. Do we want to live in cities where we can all access this information and make informed choices about the people we want to spend time with? What if the flipside of that is that it means more people are able to mete out their own brand of "justice"?
You can accuse me of being all "liberal schmiberal" but I would rather live in a city with more trust. I want to be able to trust that the justice system knows what it's doing and that, in general, the only convicted criminals walking the streets aren't a threat to the rest of us. I want to be able to trust that the people I'm living nearby don't want to rob, rape, or kill me. I think sites like Lexbase only foster mistrust.
Or maybe I'm living in a dreamland. I'm interested in your thoughts.
Related posts:
—Rich Heap, Community Editor, UBM's Future Cities