Here at Future Cities, we don't just want to know how to make cities greener and more tech-savvy. We also want them to be more fun and more compassionate.
This morning, I read an interesting piece in Property Week magazine about the Big Issue, which is a magazine produced by journalists for the Big Issue Foundation and sold by homeless people. They buy copies of the magazine for £1.25 each and sell them for £2.50, keeping the profit they make. Big Issue sellers are a regular sight on high streets across the UK, but far less common in private shopping centres.
Stephen Robertson, chief executive of the Big Issue Foundation, says in the article that he is aiming to have 50 vendors operating from shopping centres in the UK in the next two years. The foundation is currently running a competition to design a pop-up shop or stand from which vendors can sell the magazines. The contest is due to close at the end of next week, and a winner will be selected in February.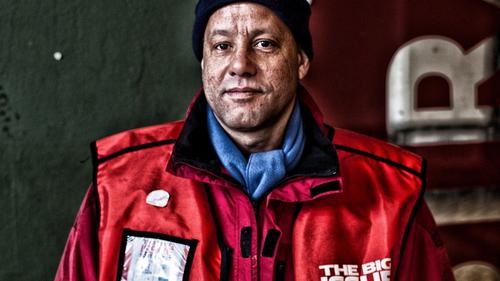 The businesses that own and run shopping centres say there are good reasons why they are keeping out Big Issue vendors. The owners interviewed in this article said they already support charities and supporting the Big Issue as well would conflict with those arrangements; but Robertson suspects that many centre owners would consider a Big Issue vendor in their centre as "unsightly or disruptive." However, he adds only experienced and respectable vendors would get these prestigious pitches.
The question of whether shopping centre owners should let in Big Issue vendors to sell from designated stalls or pitches is not easy to answer. Shopping centres are private developments, and so the final decision about what can happen inside the building should be with the owner; but they are also public spaces at the heart of the city, which suggests they should "give something back" to the community they serve.
This also links with the debate about privately owned public spaces that frequently crops up on our chat boards. Shopping centre owners create attractive spaces used by the public, but how much control should they have over what happens in them? What if the centre is built in place of public streets where the vendor could operate?
I would like to see more shopping centre owners opening their doors to Big Issue sellers and including a pitch for them in the centre. If the pitch looks professional, and the vendor has been selected because they look and act professionally, I don't think this would make customers in the centre feel awkward. They can use digital payment technology to help them blend in with the other shops in the centre.
If it is done in the way that Robertson proposes, then such a plan won't put off customers or do harm to the retailers in the centre. It is no more off-putting than the stalls selling home insurance, paintball trips, or calendars of One Direction.
I also don't understand how allowing someone to sell the Big Issue in a centre does any harm to the landlord's relationship with another charity. It isn't diverting funds from one charity to another. It is just giving a Big Issue vendor a dry and warm space from which they can sell some magazines. That's not a big imposition for the owner of a huge shopping centre but could be a big benefit for the individual vendor.
If another charity has a problem with this then I'd suggest they also have a problem with the notion of charity.
Related posts:
—Rich Heap, Community Editor, UBM's Future Cities