Commercial property consultancy Jones Lang LaSalle has launched a
City Momentum Index
to track the speed of changes in the economies of cities around the world.
The index measures 111 established and emerging business hubs based on the speed of changes in the commercial property market; socio-economic changes; and how they support businesses, including by developing their digital infrastructures.
The idea of the report is to alert property investors to cities that are not necessarily the largest but have strong foundations for long-term economic growth. Despite the great number of methods of benchmarking cities -- there are more than 150 similar indices out there -- it's worth paying this one a little attention because all cities are striving to put in place the environment needed for strong economic growth.
The top two aren't particularly surprising -- San Francisco and London -- but there are some names in the top 20 that I wouldn't expect.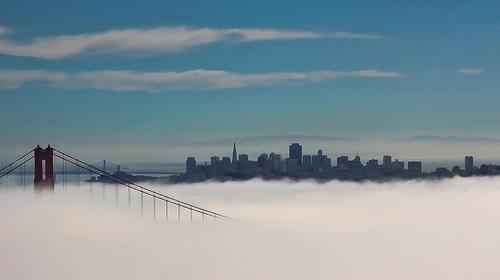 Here is that list with JLL's reasons for inclusion for the top 10:
1. San Francisco has an "unrivalled reputation" for innovation, venture capital, and supporting new businesses. JLL forecasts that San Francisco will show the strongest rate of official rental growth in North America in 2014.
2. London is reinforcing its status as Europe's most dynamic major city, including by encouraging growth in the technology sector. The city far outstrips its rivals in terms of the amount of cross-border property investment it attracts.
3. Dubai is bouncing back after big slumps in its economy and property market since the global financial crash of 2008. It is strengthening its status as a hub for consultancy firms operating in the Middle East, North Africa, and Asia.
4. Shanghai is benefiting from the continuing growth in the Chinese economy, even though growth is slowing, and rapid urbanization across the country.
5. Wuhan is growing strongly as it becomes the major business hub of central China. It is an industrial powerhouse and is backed by a strong education system.
6. New York is North America's most international hub for commerce, talent, and investment. It has a powerful tech sector and unparalleled cultural opportunities.
7. Austin is one of the most successful small to midsized cities in the developed world. Its young and skilled population, favourable business environment, and low costs support strong growth in its high-tech sectors.
8. Hong Kong has a strong reputation for supporting innovative tech firms, and its status as a gateway city to Asia gives it an edge over neighbours in China.
9. San Jose is benefiting from factors similar to nearby San Francisco's, like its reputation for innovation and support for startups, including from venture capitalists.
10. Singapore is in a situation similar to Hong Kong's. It is also making good use of technology to help it become more efficient.
11. Shenzhen
12. Jakarta
13. Beijing
14. Chengdu
15. Los Angeles
16. Tianjin
17. Boston
18. Seattle
19. Tokyo
20. Lima
There are some notable absences here. London is the only European city on the list. Others, such as Paris, Berlin, and Amsterdam, are being held back by weakness in the Eurozone. Commodity cities such as Brisbane, Perth, and Calgary are among the most dynamic cities in the advanced world, but lost out in this research because their commercial property markets aren't as strong as those in other cities on the list. And Seoul has been overshadowed by more dynamic cities in China.
But if you're disappointed that your city isn't on the list, don't be disheartened. I bet there'll be another way of ranking cities coming along next week.
Related posts:
—Rich Heap, Community Editor, UBM's Future Cities