It's been six years since crisis swept through the world economy. In the property sector, sustainability experts started telling me about the need for a "green" recovery.
The difficulty back then was that most people in the industry had not accepted the business case for going green. The idea of making buildings more eco-friendly was often greeted with jokes about jumpers, beards, and bicycles, but not now.
The 11th annual "Emerging Trends in Real Estate" report by accountancy firm PwC and the Urban Land Institute in Europe has reported that three-quarters of property businesses have a sustainability strategy in place. PwC and ULI Europe surveyed over 500 directors of Europe's top real estate firms. Three-quarters say their businesses have sustainability strategies, and not merely in order to comply with domestic and EU regulations.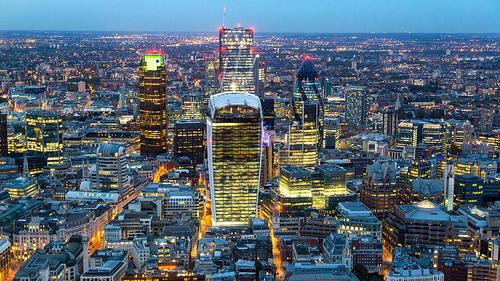 You could argue that any sensible company director is bound to say that his or her firm has a sustainability strategy, and you'd be right. For a business today, saying you don't have a sustainability policy is almost as crazy as saying you don't have a health and safety policy. Well, why would you? Staff members are pretty much expendable.
You could write off the three-quarters finding as greenwashing, but I don't think it is. Most major property firms recognize that low-energy buildings are seen as being of higher quality than eco-unfriendly rivals, and are more attractive to tenants. Half of people surveyed said they thought such buildings commanded higher rents, which the authors called one of the report's "most extraordinary" findings.
For example, one respondent quoted anonymously said that a building not seen as modern or green could achieve a rent that would be between 30% and 50% lower than that of a green rival. Only 12% of respondents said sustainability wouldn't affect their businesses in 2014. Demand from tenants is forcing developers to make changes.
Those who could not see a correlation between higher rental values and greener buildings said they recognized that green buildings would be more attractive to tenants due to the lower running costs, and would also become obsolete less quickly than non-green buildings. This makes them more attractive to potential buyers.
Investors also want to see that firms have green strategies: "European institutional investors see firms with no green strategy as an investment risk," it says.
None of these are new arguments, but it is good to see they're being listened to.
It is also interesting that respondents said major corporate occupiers would refuse to take space in unsustainable buildings, even if they were in prime areas. Owners of these buildings should not despair, though. Opportunistic developers may snap up these buildings and refurbish them, taking advantage of eco-friendly technology, including smart meters and energy-efficient heating and cooling systems.
This doesn't mean we can say that the property industry in Europe is green. There is still much to be done. There is growing support in countries with advanced environmental policies, such as the Netherlands, for certification that focuses on the ways that buildings make a positive impact on the environment. One criticism of the industry's approach to sustainability is that it only tries to be less bad, not good.
There is also too much focus on the hypothetical green credentials of buildings and too little on how much energy the building actually uses. This will need to change as the European Union continues to introduce tough new environmental policies.
But let's not be too harsh. Most of the progress so far has been getting businesses to accept that they need to do something. The big challenge now is getting them to do something better. That may be slow progress, but it's progress nonetheless.
Related posts:
—Rich Heap, Community Editor, UBM's Future Cities