For years, technology companies have tried selling cities on the benefits of the Internet of Things. Now the networks are coming to see if they can deliver those dreams.
British telecom firm BT Group is testing a communications system developed by mobile technology provider Neul that could turn the IoT from a quirky idea into something cities can actually do. Neul yesterday launched NeulNET, which is a low-energy and low-maintenance system that enables machines to talk to one another. BT will test the tech over the coming months to see if it matches Neul's promises.
NeulNET works by making use of unused parts of the radio spectrum, to connect devices like smart meters without needing its own dedicated frequencies. The system requires a cloud-based platform to remotely monitor and manage sensors in devices like streetlights, and a series of base stations attached to street furniture. One of these base stations can cover an area 5 km around it and be powered for years using only a single battery.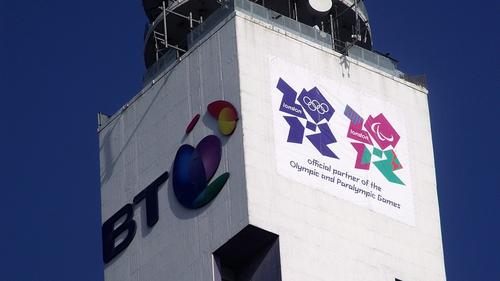 Neul says the benefit of this system for cities is that it uses little power and requires little maintenance. Stan Bolland, chief executive at Neul, said in the firm's press release that the Internet of Things would deliver new services that could improve people's lives. He said there would be more rollouts of this system and new Neul technology during 2014:
To enable this, small, super-low cost things need to communicate with services running in the cloud, often from underground or deep within buildings, and run for many years on a single battery. Until now, network operators couldn't provide a data communications service to deliver on this promise.
Mark Harrop, director of mobile strategy and wireless cities programme lead at BT, said in the press release that the IoT has potential but that existing technology, such as 3G networks, is unable to meet many of its requirements. I'm interested to see if BT will still be this enthusiastic about Neul's technology in a few months' time.
This isn't the first project the pair have worked on together. In October, Ofcom announced that it has signed up BT and Neul to work on a project with the Department of Transport to test traffic management technology along the A14, which is a major road between the Port of Felixstowe in East Anglia and the M1 motorway. The aim of this project is to help reduce congestion by transmitting information about traffic to the phones of drivers farther up the road. The information could also help the traffic authorities to manage road speeds.
But let's get back to the IoT trial.
I like this trial because it shows me that ideas like Internet of Things and Smart Cities are moving beyond the fantasy stage. For a few years, tech giants like Cisco, IBM, and Siemens have asked public officials and citizens to imagine life in cities where devices communicate with each other; and think about how great cities could be if people in charge had access to more data on how the city was running. That infrastructure is now starting to take shape.
It also shows that we're getting into the messy work where we'll learn what is possible and what isn't. I've seen a decent number of videos with floaty voiceovers saying "Imagine life in a city that can…" and now I get to see which bits of these are possible and which aren't. We'll all get to see which applications of the Internet of Things cities will find useful, and which they'll dismiss as faddy and a waste of time. These decisions will shape our cities.
Related posts:
— Rich Heap, Community Editor, UBM's Future Cities