Linking up household products in an "Internet of Things" was always going to start a debate about home privacy. Now, thanks to Google's Nest deal, it has.
Internet search giant Google yesterday announced it will buy home gadgets maker Nest Labs for $3.2 billion, which is Google's second largest acquisition. Nest designs "smart" home devices like thermostats and smoke alarms. Tony Fadell, who worked for Apple on the design of the iPod, founded the company in May 2010.
Nest's first product was a "learning thermostat" that monitors the temperature that the homeowner prefers so it can recognize and adapt to those needs. For example, this enables the thermostat to turn down the heating when nobody is in the house.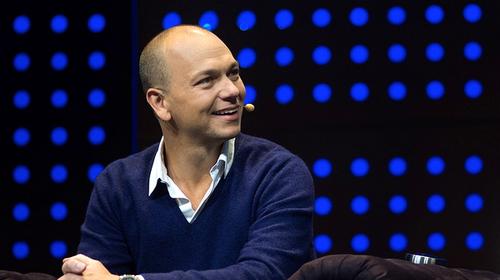 The company followed this last year with a smoke alarm that can send notifications via smartphone when the alarm's batteries are running out, can be silenced with the wave of a hand, and uses a soothing voice to warn residents of potential fires.
The Nest deal shows that Google wants to compete with Apple in developing new products for "smart homes;" and it also demonstrates that major technology firms are serious about the Internet of Things. This is the idea that household goods include sensors that can send data to the Internet about how people are using them. People can use a smartphone to control their Nest thermostat remotely, for example.
Larry Page, chief executive of Google, said in the deal press release that he wanted to help Nest get its products into homes around the world. Nest will keep operating as a distinct brand under Fadell's leadership, and the deal is set to complete in April.
Fadell explained in a blog post on the Nest website that the deal would help the firm achieve its vision of creating a "conscious home," He wrote:
Our company visions are well aligned -- we both believe in letting technology do the hard work behind the scenes so people can get on with the things that matter in life. Google is committed to helping Nest make a difference and together, we can help save more energy and keep people safe in their homes.
But will people feel safe or spied on? Many of us worry what Google knows about us via our smartphone use and Internet search history, and the prospect of giving more insight into what we do at home has privacy implications. Nest's privacy policy says its data is limited to "providing and improving its products" and that it takes privacy "seriously." The implication is that the data would not be shared with Google.
The technology itself looks interesting. I like the idea of a thermostat that responds to my behavior and could save me money. The smoke alarm is interesting too, but I'm not convinced that I need a text message saying when the batteries are due to run out. I don't have a big home, so the repetitive beep I currently get does the job.
I'm not so keen on the extra advertising I could be subjected to by linking up more of my home to the Internet of Things. It won't be long before I see: "We've tracked your energy use and you could save £3.74 every year before switching to Npower." I know Nest's privacy policy says its data is only used to improve its products and services, but I don't believe Google only wants to make smoke alarms. It wants data.
And yet, the prospect of more advertising is an irritation rather than a big privacy worry, and I'm well trained at ignoring online advertising -- or, at least, I think I am!
That's a price we'll have to pay as more Internet-enabled technology creeps into the apparently mundane corners of our homes over the next 10 years. There will be debates about data privacy as that happens, and I expect this deal will often crop up in those debates. But I don't expect this to put people off the Internet of Things.
We've become accustomed to trading a bit of privacy for convenience.
Related posts:
— Rich Heap, Community Editor, UBM's Future Cities