In my mind I'm a community-minded person. I have good intentions of getting involved with the group that helps run my local park. But I always miss the meetings.
I'm sure there are plenty of other people who want to help improve their local area, but can't get the energy to do so. Can technology help?
On Friday, attendees at the RE.Work Cities conference at Tobacco Dock in Shadwell, East London, discussed how cities could benefit from technological innovation. Large tech companies and academics tend to dominate these kinds of discussions, but this event also gave the chance for startups and smaller companies to talk about their ideas and innovations.
The contributions that interested me most were about the role that citizens could play in improving their cities, and particularly public spaces. Sam Hill, co-founder of PAN Studio, talked about the project, Hello Lamp Post, it ran in Bristol in the summer (which Alan Reiter blogged about here). It demonstrated how people like to interact with public spaces.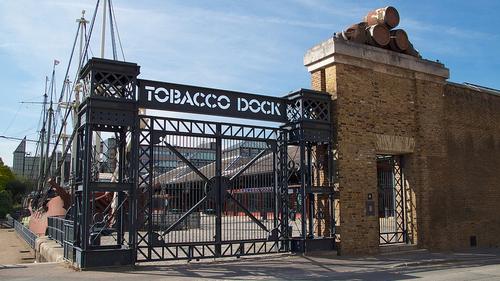 Alicia Akin, founder and chief executive of Spanish tech company Libelium, talked about a project where it designed simple Geiger counters and sent them to areas of Japan hit by the Fukushima nuclear disaster in March 2011. This enabled people to track the level of radiation and upload the data to the Internet, so they could monitor the impact of the disaster. She said this shows how people can use tech and data to help their cities.
One of the talks I found most interesting was by Priya Prakash, founder of social impact business Design for Social Change, which wants to empower people to improve their local communities. She launched the company in November 2012 and is behind online service Changify, which enables people to initiate and build support for community projects.
The starting point of Changify is similar to services like FixMyStreet, which was launched in 2007 to enable people to tell their local council about abandoned vehicles, potholes, broken street lamps, and other problems. Both Changify and FixMyStreet want to help people improve their local areas. The difference is that Changify enables people to discuss potential solutions, find support for them, and gain the funding to make them happen.
"I wanted to see what ordinary people can do in order to change their neighbourhoods," said Prakash, who initially developed and used the idea in Camberwell in South London.
For example, if a local cafe wants to install a bike rack outside its building, then Changify could help them to get ideas about how to design it, and find the people with the skills and resources they need to actually create it. Or if someone is annoyed by the dog poo in their area then they could post their complaint on the site, and others could suggest ideas they've tried in their areas, like spraypainting "Bag It and Bin It" on problem streets.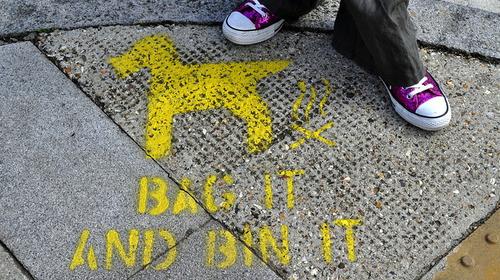 Crowdfunding for civic projects isn't totally new. In March 2012, former journalist Chris Gourlay launched civic project crowdfunding platform Spacehive, although its focus is on helping people to raise money for schemes rather than collaborating on solutions. This shows to me that some people do want to improve their areas, and tech can help them.
But I'm also concerned about how local councils would react to the types of projects that Prakash suggested. I'd love local authorities to take the view of Jules Pipe, mayor of the London Borough of Hackney, who wrote in this blog for the Guardian in November that crowdfunding sites are a useful way to help communities save valued local services. I fear that others will take exception to vigilante community improvements and clean up the "Bag It and Bin It" signs along with the dog poo. If these initiatives are to survive, they need council support.
It's difficult enough to get most people to do things to improve their local areas. It would only take a couple of knockbacks for most people before apathy sets in again.
Related posts:
— Rich Heap, Community Editor, UBM's Future Cities