How would you improve your city? That is the question that people in Moscow pondered earlier this year, and the results were published last week.
Thursday saw the start of the third annual three-day Moscow Urban Forum, which was devoted to the topic "Megacities: Success Beyond the Centre" and attracted 2,900 people including architects, urban planners, and politicians. Discussion focused on how to make the city's outskirts between the Moscow Ring Road and the Third Ring Road more comfortable for residents. This should help inform the city's new development plan, which is due to be completed in 2015.
Mayor Sergei Sobyanin spoke at the event and used it to set out his vision, which involves development in hubs around the city rather than the city centre. This could help alleviate some of the congestion caused by the 5 million cars on Moscow's roads every day.
"It is necessary to ensure the linkage between downtown and uptown areas," he said. "Today, a quarter of Moscow districts do not have access to the Metro. In the near future we will change this for the better."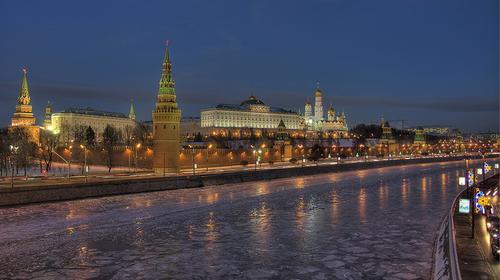 London mayor Boris Johnson, who also spoke at the event, said Moscow faces a challenge similar to London's. Johnson said that development in the British capital is happening away from the centre -- especially east London -- to accommodate a growing population.
But forget Boris. The contributions I found most interesting came from Moscow's residents.
The Strelka Institute for Media, Architecture, and Design ran a project where, between July and September, people could submit ideas via a site called moscowidea.ru about how to improve the city. The 2,134 responses give an interesting insight into their concerns. Here is the top 10 list of things they said they wanted to see:
Markets and fairs close to Metro stations
An understandable dual-language navigation system in Russian and English
Ferry services
Parks in residential suburbs
A developed network of cycle lanes and cycle parking areas
Collection points for different types of waste
Aesthetically pleasing public toilets
Dog walking areas
Public electricity sockets on the street
Removal or redesign of fences
The institute also produced a list of 10 "interesting" ideas that were popular and needed further consideration by the city. These included an efficient rainwater drainage system; outdoor areas where adults could exercise and socialise; and ramps and lifts to help the disabled and people with buggies to easily traverse stairways in the city's underpasses.
But the aspect of these lists that I find most interesting is how low-tech most of the ideas are. People aren't demanding high-tech solutions to Moscow's urban problems. The only idea in the top 10 above that you could possibly call high-tech is the idea for electricity sockets in the streets, which is an idea I love as I'm paranoid about losing phone charge.
Instead, people's focus is on improvements that make the city more pleasant to live in.
That isn't to say that technology wouldn't be used to help implement those other ideas. Data analytics and advanced waste management technology can help cities to develop an efficient waste service; dual language services could be provided via smartphone apps as well as physical signs; and reams of traffic data would be needed to help plan a network of bike lanes that is safe and attractive. Technology can play a role in solving these issues.
But what this research suggests to me is that most people aren't particularly interested in thinking about how city leaders can use technology to solve urban problems. If tech plays a role then that's fine, but people's priority is that the problems are being solved.
Is this fair? Or do you think citizens are more interested in tech than I'm making out? I'd be interested to find out your thoughts below.
Related posts:
— Rich Heap, Community Editor, UBM's Future Cities