So it's the end of another week and my colleagues across the pond are still digesting Thanksgiving meals. But city mayors haven't been taking it easy...
Chicago mayor pushes for e-cigarette ban: Rahm Emanuel submitted plans to Chicago city council on Tuesday to regulate electronic cigarettes as "tobacco products". The proposal is due to be put to a vote next month, and if approved, would come into effect in January.
The regulations would force retailers to sell e-cigarettes behind the counter; would prevent them from selling e-cigarettes to minors; and people would be prohibited from using them indoors, as is the case with conventional cigarettes. In a Chicago City Council press release, he called e-cigarettes "gateway tobacco products targeted at our kids."
He's not the only mayor with smoking on his mind...
Bloomberg's anti-smoking sex campaign: Smoking can ruin your sex life, says the outgoing New York mayor Michael Bloomberg. He's right. You never know where to flick the ash.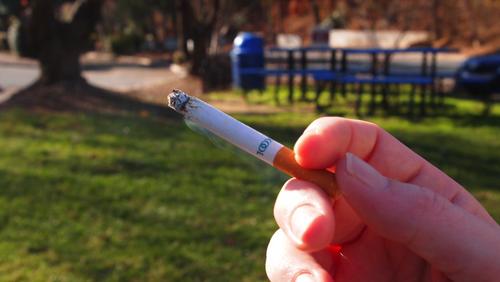 This month Bloomberg banned sales of tobacco products to under-21s; and the New York Post has reported that he has also started a hard-sell campaign to prevent smoking as part of the "NYC Quits" effort with the city's health department. That project's website has published 12 warnings about the risks of smoking, including the impact it has on people's sex lives because of reduced fertility and erectile dysfunction.
But campaigners from New York group Citizens Lobbying Against Smoking Harassment (CLASH) has called "NYC Quits" an overblown scare campaign.
Kampala erupts over mayor's ousting: Supporters of Erias Lukwago, mayor of Uganda's capital city Kampala, took to the streets this week after a government tribunal voted to impeach him. Protestors claim Yoweri Museveni, president of Uganda since 1986, led the impeachment because Lukwago is a fierce critic of the Ugandan government. Museveni is popular in the rural areas of Uganda, but his hold on power is weaker in the big cities. The protests in the city brought businesses and public transport to a halt in some areas.
Star snapper becomes Geelong mayor: People in the Australian city Geelong have voted former celebrity photographer and nightclub entrepreneur Darryn Lyons as mayor. Lyons became well known in the UK -- well, sort of -- when he appeared on Celebrity Big Brother in 2011. He is also a frequent contributor on radio and TV talking about celebrities.
The extravagantly dressed Lyons has toned down his pink Mohawk for a white one, and he has vowed to revitalize the city of Geelong, which has been hit with announcements of job losses at Ford, Target, and Qantas over the last year. He wants the city to focus on IT jobs.
Here's the report from Australia's 7News:
And while we're on the subject of mayors with famous hair...
Boris promises 42,000 new homes a year: London mayor Boris Johnson this week revealed his plan to increase housing supply in the city. This includes 10 "housing zones" where tax breaks and relaxed planning laws would stimulate the construction of new homes; and a £160 million loan to enable developers to build the latter phases of construction schemes more quickly. Public consultation will now run on the strategy until 17 February 2014.
"There could well be a staggering ten million Londoners by 2030. But while the population has boomed, we failed to build enough homes, not just for ten years, but for thirty or more," the mayor said. For the record, Boris has been London mayor for the last five years.
Ron Burgundy sings for Rob Ford: If you didn't catch Anchorman star Ron Burgundy -- a.k.a. Will Ferrell -- singing for embattled Toronto mayor Rob Ford on Conan O'Brien's show last week, here it is. See you again next week, mayor watchers.
Previous Mayor's Desk Updates:
— Rich Heap, Community Editor, UBM's Future Cities