Millions more students will travel overseas to access higher education over the next decade, but how attractive is your city? Find out here.
Careers and education consultancy Quacquarelli Symonds (QS) has released its annual ranking of the world's best cities for students. Paris came top, London was second, and the rest of the top five were Singapore, Sydney, and Zurich. You can see the full list of 50 here.
The company bases its list on five factors, including the global rankings of universities in those cities, the student mix, the quality of living, employer activity, and affordability. It only included cities with a population of over 250,000, and which were home to two or more institutions in the QS World University rankings.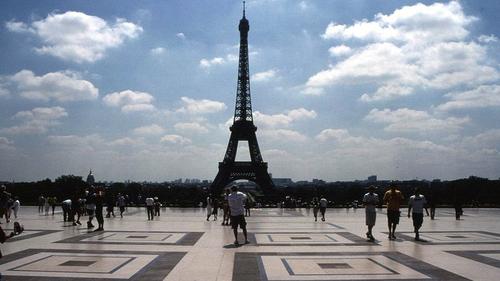 The country with the most cities in the top 50 was the US with seven cities, followed by Australia (six), Canada (three), and the UK (three). This backs up research from education organization the British Council last month, which reported that the US, UK, and Australia continue to be the three leading host countries when it comes to attracting international students. This finding came out in its report "The Future of the World's Mobile Students in 2024."
Ranking cities by how appealing they are to students may look like just another obscure way to rank cities, but it is more important than that. Cities that attract students to study are also in a strong position to encourage them to stay. This can bring in skilled workers to support existing businesses, start new firms, and bring technological innovation.
For example, a study by the UK's University of Sheffield in March showed that there was a net benefit to the city of £120 million a year because of international students.
The potential to attract overseas students is expected to grow. The British Council report I referred to earlier forecasts that the number of students studying overseas would grow from around 3 million now to 3.9 million by 2024. China and India are forecast to remain the major source of outbound students in 2024, with 855,000 and 376,000 respectively.
Others expect even more students to move overseas. The United Nations Educational, Scientific, and Cultural Organization (UNESCO) has predicted it could reach 7 million by 2020.
Countries are keen to take advantage. This is why Australia's new prime minister Tony Abbott plans to make it easier for overseas students to study and work there; and why New Zealand's government launched a programme earlier this week to attract more international students. Both of those examples contrast with the UK, where universities claim that a government crackdown on immigration is deterring foreign students.
This is why it can help cities to attract international students, but what does the research by QS show? Here are some of the key findings:
Best higher education institutions: Boston, London, and Paris ranked as having the best higher education institutions, but all three ranked badly on affordability.

Best quality of life: Vienna was ranked best for quality of life, ahead of Zurich, Sydney, Munich, and Amsterdam. Munich was also the fourth most affordable city in the ranking, and so could be a good choice for a cost-conscious student.

Employer activity: International and domestic companies were most likely to recognize that high calibre of their city's university graduates in Singapore and Hong Kong, with Milan, London, and Paris making up the top 10.
Would you live in an expensive city if you felt you were getting the best education? Do you think employment opportunities or quality of life are most important? Would you like to see your city attract more overseas students? Let us know.
Related posts:
— Rich Heap, Community Editor, UBM's Future Cities