Should you pay alcoholics in beer? This is the ethical dilemma thrown up by a city project in the famously liberal --
but not always
-- city of Amsterdam.
In Amsterdam, the Rainbow Group Foundation is running a pilot project where it will pay 20 chronic alcoholics to help clean up the city.
The idea is to reduce antisocial behaviour caused by alcoholics in public park Oosterpark, and it is being funded by public money and donations. The element that has attracted most interest is that the daily pay is five cans of beer, half a pack of rolling tobacco, and €10 (US$13).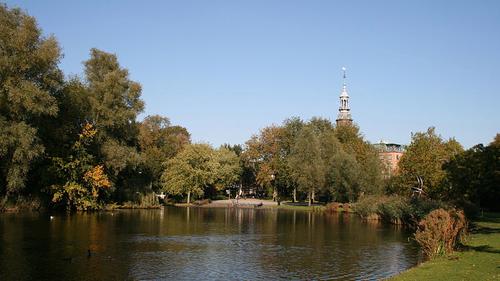 The 20 alcoholics are split into two groups of 10, and each group works three days each week. The alcoholics start their working day at 9:00 a.m. with two cans of beer; then work until lunch when they get a hot meal and two cans of beer; and they finish the day at 3:00 p.m. with one more can of beer. Their drinking during this period is monitored by the foundation.
Gerrie Holterman, who leads the project, told French news agency Agence France-Presse that these alcoholics "were causing a nuisance in Amsterdam's Oosterpark: fights, noise, disagreeable comments to women" and that this project has helped to reduce that:
"You have to see things like this: everyone benefits… They're no longer in the park, they drink less, they eat better and they have something to keep them busy during the day."
The Rainbow Group Foundation is a non-government organisation set up 35 years ago to help heroin addicts, and it now also helps the poor and people with social or psychiatric problems. Its approach in this project is similar to how it supports heroin users, where it provides "drug rooms" to enable addicts to use heroin in a safe environment.
The workers on this scheme are given beer of lower strength than they would otherwise be drinking -- 5 percent alcohol rather than 12 percent -- and some of the workers say it gives them more structure in their lives and a feeling they are contributing to society. It may not stop them being alcoholics, but it can at least ensure that they are eating well for a few days each week. It can also help the city address antisocial behaviour.
Cities cannot ignore the problem of alcoholism. The World Health Organisation reported in 2011 that harmful use of alcohol results in 2.5 million deaths globally each year; that there are 140 million alcoholics in the world; and it is the third largest risk factor affecting whether people will get a disease. It also said 6.2 percent of male deaths and 1.1 percent of female deaths can be attributed to alcohol.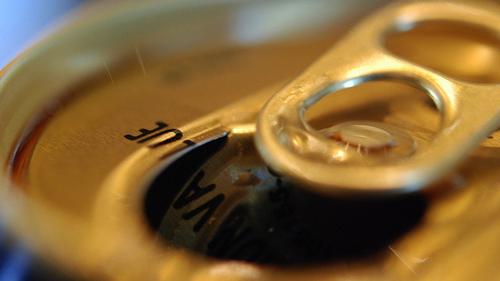 The National Institute on Alcohol Abuse and Alcoholism has reported than 30 percent of adults in the US would abuse alcohol or be an alcoholic at some point in their lives. The UK's National Health Service estimates that one-quarter of British adults currently drink too much, though we are still behind drinking levels in Eastern Europe. It is a huge issue and tough to solve.
Charities cannot make every alcoholic stop drinking alcohol, and, even if they could, around 90 percent of alcoholics relapse within four years of starting treatment. Governments may be able to influence people's behaviour a little, but not enough to fix the problem.
Technology may be able to help more in the future. Gene therapy may help identify those at the highest risk of suffering from alcoholism, and to help find effective cures. And other researchers are looking at how text messages or smartphone apps might be able to help people cut their drinking, and help recovering alcoholics to keep off the booze.
But cities can't rely on technology. They also need sensible, pragmatic solutions to help alcoholics manage their problem and do things that benefit society. If this Amsterdam pilot project is successful then it could be rolled out more widely in the city.
Related posts:
— Rich Heap, Community Editor, UBM's Future Cities