Five cyclists have been killed on London's roads in the last nine days. I'm not a cyclist, but as a born Londoner, this is shocking, depressing, and infuriating.
These deaths have again highlighted the risks of collisions between cyclists and large vehicles. Three involved buses and two involved lorries; and they happened across the city, from Holborn to Croydon and Bow Roundabout. The London Cycling Campaign held a vigil at Bow Roundabout during the Wednesday evening rush hour to mark the deaths.
We know what the problem is, and yet I don't see much being done.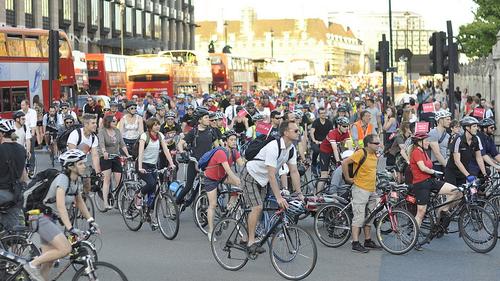 And if the deaths are shocking and depressing, so are the victim-blaming comments on the stories about them: "We blame cyclists as they 9 out of 10 times run a red light and don't cycle properly." "I think the majority of deaths are the cyclists' fault." The angry relationship between cyclists and drivers online mirrors what happens on our roads.
I wouldn't claim that all cyclists are perfect riders who meticulously obey the Highway Code, and I don't think any cyclist would claim that either. Yes, some cyclists do flout the rules by cutting across red lights or weaving in and out of traffic; but there are also drivers that drive stupidly by speeding, cutting off other road users, or turning without indicating. Neither group is 100 percent right or 100 percent wrong.
We don't know if the cyclists killed in these accidents broke the rules of the road at all. The implication in the argument that blames cyclists is: "I see cyclists breaking the rules, and therefore it doesn't matter if another cyclist -- who could well be obeying the rules -- is killed." Is it fine for one person to be killed because someone else has done something wrong? No. Does cutting across a red light deserve the death penalty? No.
It is also in the interests of drivers to help solve this problem. I can't think of any driver who would be happy to kill someone, or who wants to be held up by a crash that could have been avoided. I drive a tiny bit in London and I'm always worried by what I can't see in my blind spots. I want to know there is infrastructure that keeps cyclists safe.
If we want to make our city better and solve this problem then we must work together. We don't need drivers abusing cyclists, cyclists abusing drivers, and pedestrians getting angry at -- and angering -- everyone.
The ideas for stopping cyclists dying on the roads are well-established.
One option is more training for cyclists. It is shocking how large blind spots are on large vehicles, and it makes sense for cyclists to get training on how to cycle defensively. This could include a spell in a simulator showing where drivers of large vehicles can't see. But, as some of the deaths are experienced cyclists, training isn't the whole solution.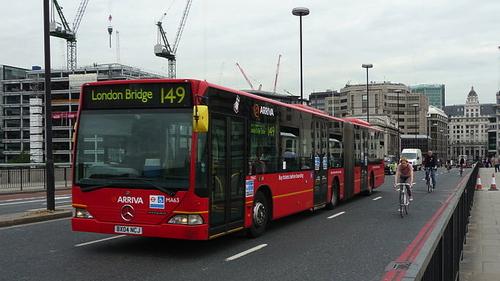 Another option would be restricting the times that large vehicles such as lorries can go in to central London, to avoid the times when most cyclists are on the road. Restrictions on lorry deliveries during the 2012 Olympics could provide a useful precedent. Again, this is not the whole solution because you couldn't keep buses out of city centres during rush hour; and some deaths happen at quiet times. One of the recent five was hit at 11:30 p.m.
There is a role for technology, too. Drivers of large vehicles need help, and this could include blind spot sensors, cameras, larger mirrors, and sideguards to stop cyclists being pulled under the rear wheels. London mayor Boris Johnson is starting consultation next year on fining companies that done have basic safety equipment on large vehicles.
And we need to look more at designing roads with areas that are physically separated for cyclists, not just parts of the road painted blue like the Cycle Superhighways. Some parts of these involve physical separation, but not nearly enough. More will have to be done if Johnson and Transport for London want to see more Londoners on bikes.
We will never totally eliminate risk, but these five accidents show that we're still far from that. London deserves better.
Related posts:
— Rich Heap, Community Editor, UBM's Future Cities