Some campaigns want donations of money, some want food, and some want clothes. But this is the first I've heard of that wants donations in urine.
This week, Amsterdam is hosting International Water Week, which seeks to help cities address water challenges including rising sea levels, and growing demands for clean water caused by the world's growing population.
Both are noble aims, but I want to focus on a campaign called Green Urine, which is about how we can use wee.
On Sunday, the city's water corporation, Waternet, installed a set of temporary urinals in La Place de la Bourse. Men are being encouraged to use these urinals so Waternet can collect their urine. It will then seek to extract the phosphates from the urine and turn them into struvite, which is a fertilizer used in agriculture and horticulture.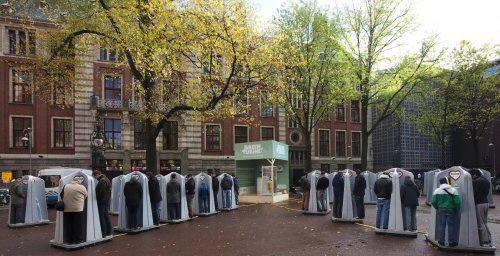 It then plans to use the struvite from the urine "donated" in this campaign to fertilize green roofs totaling one hectare across the city. All hail the power of piss!
There is a serious point behind this campaign. Waternet wants to raise awareness of the ways cities can use nitrogen, potassium, and phosphorus in urine to help cities. In particular, it wants to look at urine as a source of phosphates used in fertilizer.
Phosphates are typically extracted from rocks in mines in countries including China, Egypt, Morocco, Tunisia, and the US. The human body also uses phosphates to build teeth and bones, help nerves function, and make muscles contract. The kidneys help to control how much phosphate there is in our body, and the excess is urinated out.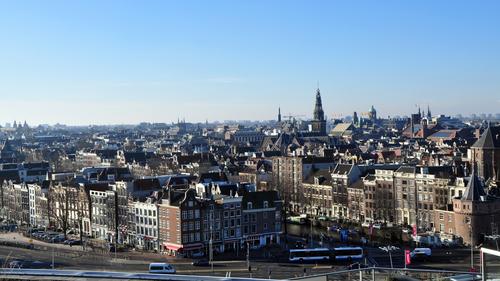 This is relevant because there is a debate raging between scientists who claim that phosphorus resources in the natural world could run out within 50-100 years; and those who say they won't. Phosphate fertilizer is an organic fertilizer that has been used since the mid-19th century. If the doom-mongers are right, then a shortage could hamper our ability to grow enough food.
But, even if there isn't a looming shortage, cities can still look at ways to extract more value from urine. It may also help protect them against fluctuating fertilizer prices.
This is why Waternet is looking to extract more phosphates from urine and sewage. Construction started in September on a processing plant that is due to open in 2014, including a collection point for pure urine. It says wastewater from 1 million people in Amsterdam could enable it to produce 1,000 tonnes of fertilizer each year.
There are others looking at this, too. Chemical engineers at the University of Florida are seeking ways to take phosphorus from urine before it gets diluted in the sewage system; and there are firms producing urine-diverting toilets that could be the next step in the toilet's evolution. If cities are looking seriously at issues like food security and agriculture, then I can see why an urban source of fertilizer would be attractive.
In 2002, Swedish town Tanum became one of the first places to ban water toilets in favour of urine-diverting toilets, and maybe cities such as Amsterdam will eventually follow that example.
I'd like to see it, partly because it's an interesting idea, and partly because I know how annoyed people get when they're asked to separate yet another type of waste.
Related posts:
— Rich Heap,

Community Editor, UBM's Future Cities