One of the great questions in response to our
Future Cities, Year 1
quiz this month came from MichaelM.
ďOn a very small scale some builders are using recycled materials from homes being torn down to build new homes. Is anyone doing something similar with large urban buildings?Ē
What a good question. Reusing materials will be important for cities as they look to cut waste to meet environmental targets, and because rapid urbanisation will put pressure on the supply of materials such as cement and steel. So, let's have a look.
I interpret large urban buildings to mean offices, housing developments, shopping centres, and industrial buildings. Thatís the easy part. The more difficult part is coming up with a single definition for recycling because there are three terms that are relevant to this discussion: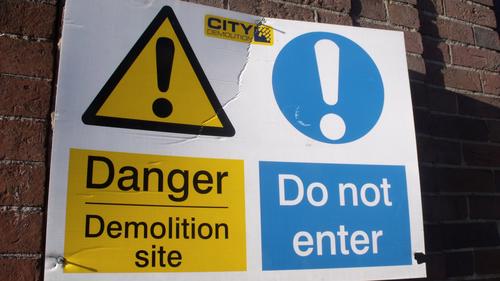 Recycling
This means reusing materials in their current form to produce a new product.
Upcycling
This means turning waste products into something more valuable. The first recorded use of the term was by German engineer Reiner Pilz in 1994, and it was also the title of a book by German entrepreneur Gunter Pauli in 1996. Turning old CDs into jewellery is one of hundreds of domestic examples, but the principle is also relevant to demolition projects if, say you turn old wood from a condemned building into pieces of furniture.
Downcycling
This is the opposite of upcycling and means turning waste products into something less valuable. Examples of downcycling include using aggregate waste from building sites as the sub-base for the construction of roads.
The reason these terms arose in Germany is because the European Union was, in the mid-90s, preparing to introduce regulations about construction and demolition waste. The EUís current Waste Framework Directive came into effect in December 2008 and set strict targets for EU countries in order to minimise construction and demolition waste.
Waste from construction and demolition projects now accounts for 25 to 30 percent of total waste in the EU, and the proportion is similar in the US. This includes concrete, brick, cement, glass, wood, and metal. Much of this can be broken down and turned into new building aggregate.
But it isnít only Europe doing this. Other countries are too, and this guide produced by the Australian government in 2012 provides useful guidance and case studies. This brings us on to MichaelMís central question about case studies involving commercial buildings, and the good news is that examples are out there.
For instance, the UK's Waste & Resources Action Programme (WRAP) has some case studies on its website, including the St Bartís Hospital redevelopment in London, Birmingham housing block Hamilton House, a Bryan Donkin Manufacturing plant in Chesterfield, and Cardiff city centre.
But they're a bit old, from 2007 and 2008, so here are two more recent examples:
The 2012 London Olympics site: There were 215 buildings -- most of them commercial -- that were knocked down to make way for the Olympics site. The London Development Agency set a target that 90 percent (by weight) of the demolition waste from the buildings would be either recycled or reused, and the contractors achieved 98.5 percent.

After the buildings were demolished, the materials were separated and scrutinised. Those that could be reclaimed and reused were recycled if they couldnít be used in their existing form. The remaining waste was then either incinerated for heat recovery, or sent to landfill. Hereís a 15-page report with more detail.

Christchurch earthquake aftermath: On 22 February 2011, an earthquake hit Christchurch, New Zealand. Between that earthquake and its aftershocks, 1,600 buildings needed to be demolished. Here is a good report from the perspective of a waste manager, which details how the aggregates from those buildings were reused in the recovery effort.
WRAP also says that organisations including commercial property developers British Land, Hammerson, and Stanhope, and retailers John Lewis and Marks & Spencer are among the businesses setting targets for using recycled products in their schemes. These products include aggregates, concrete, asphalt, drainage pipes, chipboard, insulation, and floor coverings.
So there are organisations reusing demolition waste products in new developments, but the waste products are usually downcycled into something new. I havenít yet seen a case where materials are being taken straight from one scheme and used in another.
But I'm sure there are some cases out there. Can any other readers help?
Related posts:
— Rich Heap, Community Editor, UBM's Future Cities