Last week,
Amsterdam City Council
sent the first family to live in a "scum village" on a wasteland to the east of the city.
Eight members of the Dimitrov family will spend six months living in two converted shipping containers in an area with few services, and under constant police supervision. This is happening due to a controversial policy to crack down on people in government-owned housing that make life hellish for neighbours.
Family members will be given a compulsory six-month course to learn how to behave. They will also have access to doctors, social workers, and parole officers. If their behaviour improves then they will be allowed back home, but if their behaviour doesn't improve or if they refuse to go on the course then they will be evicted.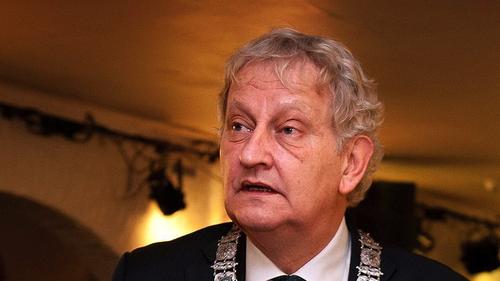 The council says this will help it tackle some of the 13,000 complaints about antisocial behaviour and harassment that it receives each year, and says it is unfair that it is often the victims of harassment -- not the perpetrators -- that are forced to move.
The city launched the policy in January, and the proposal is similar to an idea put forward by Geert Wilders, leader of the right-wing Party for Freedom, in 2011:
Repeat offenders should be forcibly removed from their neighbourhood and sent to a village for scum... They will then be put into converted containers as homes. If juveniles are involved, their families should be moved too. Put all the trash together.
The council has attempted to distance itself from the "scum village" tag by saying that it did not plan to house large numbers of antisocial families near each other. It said it only anticipates evicting 10 families to "scum villages" in total each year.
Eberhard van der Laan, mayor of Amsterdam and member of the left-leaning Labour Party, told Amsterdam's Parool newspaper he accepted that relocating the Dimitrov family was draconian but added that he had no choice: "The family has been causing problems for years and has a history of vandalism, noise nuisance and threatening behaviour," he said. The Dimitrovs, a Gypsy family, have accused the council of racism.
I can see merit in the idea. If a person lives next to a threatening and abusive neighbour then it is totally unfair that the victim should move and the neighbour can stay.
And yet, the more I poke at the concept, the more problems I see. My first thought is that this looks like the law isn't fit for purpose. If somebody is being repeatedly threatening and is vandalizing their local area, why isn't that covered by the law? If the city wants to take tougher action on these people then surely it should toughen up regulations.
My second question is what happens when the six-month period is over and the offender moves back to the house next to their victim? In this situation, the first thing I'd expect the offender to do is to go after the people who complained about them.
My third concern is I see little reason why a six-month behaviour course will be able to fix someone's behaviour long-term if little else has changed in their life. If someone is being abusive because they're getting drunk after losing their job then I see no reason why they won't do that again upon returning from the "scum village." I can't imagine businesses racing to employ people who live at 23a Scum Villas.
My fourth problem is I don't see any precedents where this has worked before. The Dutch had similar schemes in the 19th century but they turned areas into ghettos. The council is aware of this and says it won't repeat this problem because it won't have many people living close to each other. However, I wonder whether this is feasible. Constant police monitoring in areas spread across the city is likely to be expensive.
And finally, I don't see how you can expect people to learn to coexist respectfully with others if they're living in a converted shipping container away from other people.
But apart from all that I've got total confidence!
Related posts:
— Rich Heap,

Community Editor, UBM's Future Cities