It's one thing to say you want to be "smart," but quite another to become it.
Next month, Birmingham City Council closes consultation with the public on its plan to turn the city, the second-largest in Britain, into a "smart city." Its Smart City Vision Plan sets out the council's broad aims, and it is now seeking views from the public before it puts together its detailed strategy. This should be exciting.
But the council's committee for scrutinising transport, connectivity, and sustainability policy damned the plan. Councillor Victoria Quinn, who chairs the committee, called it "incomprehensible," "littered with buzzwords," and "more or less 30 pages of drivel."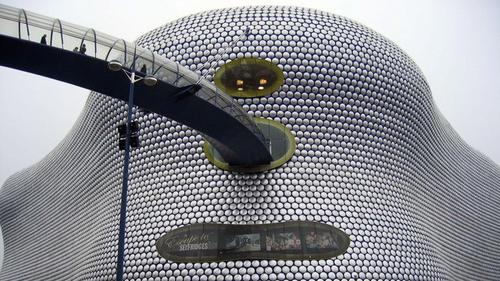 The report's author, Councillor James McKay, responded by saying the document has been well received by businesses and potential investors.
So is the criticism fair?
Broadly, yes. Some parts of the plan do spell out specific challenges, like the need to build 80,000 more homes by 2031 and get more people online. In Birmingham, 18.5 percent of adults have never used the Internet, above the 16 percent national average. But in general, the document is very vague.
For example, it says the city needs to boost its economy, rethink public services, fix transport networks, and respond to climate change. Think of any city in the world: I guarantee those exact same points apply. Go on, try it.
The solutions are equally poorly defined. It refers to super-fast connectivity, smart grids, and testing new technologies, but with very little underpinning it. It even spells out the city's seven priorities for becoming a "smart city":
Leadership and ownership: all levels of society have to be involved
Exploiting technologies: the city must secure ultra-fast digital connectivity
Public service transformation: they must be 'joined-up' and 'citizen-centric'
Supporting innovation: the city must put in place ways to drive innovation
New information marketplaces: make more public sector data available
Closing the digital divide: the city must find ways to boost e-participation
Profiling and influencing: the city will work with partners to make it attractive as a place for businesses to locate and invest
While that sets out some nice ambitions, it isn't a feasible plan. Maybe it is too early to expect the initial Smart City Vision Plan to set out all the details, given that there's a more detailed strategy promised soon. But it doesn't inspire much confidence.
My concern is that we'll see many more councils putting a lot of time and resources into producing plans that are this vague. Every council will be looking at ways that it can go "smart," but I'm not convinced that they have the nous to do so.
The closest parallel I can think is with council masterplans.
I joined Property Week in 2006, and every council or jazzily named regional agency (Opportunity Peterborough, anyone?) had an ambitious "masterplan" for their town or city. They'd include brightly coloured maps where red showed where the waterfront flats would go, orange where they'd build a new office district, and yellow where they wanted a huge new shopping centre. Those masterplans looked great.
Unfortunately, very few of them went anywhere because the private sector wouldn't invest, and the masterplan slowly withered. So much ambition, so little action.
I worry that "smart city" plans could go the same way. Cities and towns will spend a lot of time and money producing attractive but unfeasible plans that come to nought.
If anything, Birmingham's Smart City Vision Plan should be a warning to councils that buzzwords and broad ambitions are not enough. Councils must take the time to get into specific and learn how certain types of technology could benefit their areas.
If they don't, it'll mean a lot of wasted time and money.
Related posts:
— Rich Heap, Correspondent, Property Week