US President Barack Obama has unveiled plans for boosting America's future via projects in Chicago and Detroit.
The projects, named "manufacturing innovation institutes," are public-private partnerships that are led by the Defense Department and are meant to boost America's manufacturing sector while adding jobs in the two cities.
In a White House speech Tuesday afternoon attended by Chicago Mayor Rahm Emanuel and Canton Township Supervisor Phil LaJoy (from a suburb of Detroit), the president outlined his plan to combine the forces of business and research to forge innovations in the two hubs. "We're connecting leading businesses and research universities," he said. "If we want to attract more manufacturing jobs to America, we want to make sure we're on the cutting edge of new manufacturing techniques."
If you've got a bit of time, check out the video of the announcement below.
The two institutes, which were preceded by two in Youngstown, Ohio, and Raleigh, N.C., will become regional hubs for R&D on products in specific categories. In Detroit, the focus will be on lightweight metals; in Chicago, it will be on digital manufacturing and design. As innovations are made, jobs will be added as member companies train workers to implement them. As a result, businesses will be attracted to the institutes for their cutting-edge manufacturing techniques. Everybody wins.
Well, sort of. The president made it clear that, though the two new institutes will be funded with $140 million of federal money and at least that much private-sector funding, that's a pittance compared to what he'd like to spend and achieve.
"We can't stop at just four of these hubs," said the president. "Germany has 60 of them." He described plans for a "true network of these hubs all across the country" (45 is the number projected), but he noted wryly that Congress isn't willing to get things moving right now. "Let's face it. We've got a divided Congress at this point."
A bipartisan bill was advanced in July 2013 by Senators Sherrod Brown (D-OH) and Roy Blunt (R-MO) and Congressmen Tom Reed (R-NY) and Joe Kennedy (D-MA). At this point, though, it's not clear how much help the projects can expect from Congress, even with this sponsorship.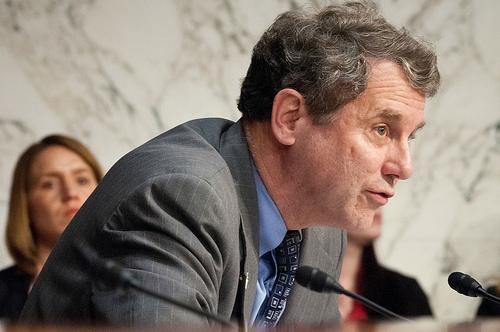 However, some impressive support from other entities portends some interesting possibilities for Detroit and Chicago -- as well as for at least one other city that may win a competition, also announced today, for an Advanced Composites Manufacturing Innovation Institute, led by the Department of Energy and funded with $70 million over five years.
Here's how the two new institutes are composed in both cities.
Detroit: The Lightweight and Modern Metals Innovation Institute (LM3I)
Consortium leader: EWI
Member companies: ABS, AEM, Alcoa Technology, Boeing, Comau, Easom Automation, EWI, Fabrisonic, Flash Bainite Steel, GE, Honda North American Services, Huys, Infinium, Innovative Weld Solutions, ITW, Lockheed Martin, Luvata, Materion, MesoCoat, MTI, NanoSteel Co., Optomec, Phoenix Integration, PowderMet, RealWeld, RTI International Metals, SaCell, Southwest Research Institute, Steel Warehouse Co., ThermoCalc, TIMET, Trumpf, UTRC, Wolf Robotics
Member universities and research labs: Colorado School of Mines, Michigan State University, Michigan Tech University, The Ohio State University, University of Kentucky, University of Michigan, University of Notre Dame, University of Tennessee, Wayne State University
Other member organizations: American Foundry Society, American Welding Society, ASM International, CAR, Columbus State Community College, Conexus Indiana, Det Norske Veritas, Focus Hope, International Association of Machinists & Aerospace Workers, Ivy Tech, Macomb Community College, Magnet, Pellissippi State Community College, State of Kentucky, State of Michigan, State of Ohio, Southeast Michigan Workforce Intelligence Network
Chicago: The Digital Manufacturing and Design Innovation Institute

Consortium leader: UI Labs
Member companies: 3D Systems, ANSYS, Autodesk, Big Kaiser Precision Tooling, Boeing, Caron Engineering, Caterpillar, CG Tech, Cincinnati Inc., Colorado Association for Manufacturing & Technology, Cray, Dassault Systems, Deere & Co., DMG Mori, Evolved Analytics LLC, General Dynamics-Ordnance & Tactical Systems, General Electric, Haas Automation, Honeywell, Illinois Tool Works, Imagecom Inc. (Aspire 3D), International TechneGroup Inc., Kennametal, Lockheed Martin, Microsoft, MSC Software, North American Die Casting Association, National Instruments, Nimbis Services, Okuma, Palo Alto Research Center, Parlec, Procter & Gamble, Product Development & Analysis, PTC, Rockwell Collins, Rolls-Royce, Siemens, System Insights, Dow Chemical Co., UPS
Member universities and research labs: Colorado University–Boulder, Illinois Institute of Technology, Indiana University, Iowa State University, Missouri University of Science and Technology, Northern Illinois University, Northwestern University, Oregon State, Purdue University, Rochester Institute of Technology, Southern Illinois University, University of Chicago, University of Illinois at Chicago, University of Illinois at Urbana-Champaign, University of Iowa, University of Louisville, University of Michigan, University of Nebraska-Lincoln, University of Northern Iowa, University of Notre Dame, University of Texas–Austin, University of Wisconsin–Madison, Western Illinois University.
Other member organizations: American Foundry Society, City of Chicago Department of Housing & Economic Opportunity, Colorado OEDIT, Commonwealth of Kentucky, Illinois Department of Commerce & Economic Opportunity, Illinois Science & Technology Coalition, MT Connect Institute, Reshoring Initiative, UI Labs.
For sheer numbers and talent, the Chicago consortium looks most promising. But Detroit should welcome its institute. In Youngstown, Ohio, where the hub concept was piloted with a focus on 3D printing, jobs and startups have grown in a formerly depressed area, prompting a recent invitation from Mayor John McNally to visit the city and use it as a proof point for this strategy.
Yes, it's a small step in many ways, and detractors hint that it's political stagecraft. But it's tough to argue against the potential this commitment brings to cities that have suffered the loss of middle-class jobs and watched manufacturing outsourced to other countries. One estimate puts the addition of jobs in the Midwest as high as 10,000.
President Obama played on this hope in the closing remark of his speech Tuesday: "If we stay focused on winning this race, we will make sure the next revolution in manufacturing is an American revolution."
— Mary Jander, Managing Editor, UBM's Future Cities

Related posts:




more blogs from Mary Jander

research
Smart City Money Makers

companies and solutions that are most prominent, and destined to be most profitable, in the smart city revolution.
How to Make Your City Smarter

Cities all over the world need to become smarter and more sustainable. But where to start? Download this guide to learn the first, proven steps toward making your city smarter.
all research
future cities report

8 New Jobs City Hall Needs Now

47

All Reports
Site Moderators
Future Cities is looking for engaged readers to moderate the message boards on this site. Engage in high-IQ conversations; earn kudos and perks. Interested? E-mail:
moderators@ubmfuturecities.com