Want a smart city without cloud services? Good luck with that.
The cloud approach, in which providers outside city government deliver a technological platform for gathering and mining data and producing city applications over the public Internet or a virtual private network, has become the favored means for municipalities to move to the next level.
"While itís possible for cities to enable smart technology without using cloud-based services, it's unlikely you will be able to do so in any meaningful way," wrote Brian Robinson on GCN last month.
Why is this? Why can't cities just get smarter without any involvement with cloud services? A closer look turns up several reasons.
For one thing, most city networks aren't equipped to work with real-time input from sensors, smartphones, electric and water meters, or other sources of input about the functions of cities. Doing so requires specialized hardware and software to gather data, as well as applications to make sense of it. That calls for a lot of expertise that usually isn't in a city CIO's bag of tricks.
Cloud suppliers, on the other hand, are typically in a position to forge the alliances required to get sensors and other real-time data sources to work with city applications. They have to, after all, in order to offer services that are widely marketable.
A case in point is the Smarter Sustainable Dubuque research project in Dubuque, Iowa, which uses cloud services provided by IBM -- services available to other cities as well -- to leverage apps that help residents and businesses to monitor their use of water and electricity. Having a cloud will streamline the move to more coordinated efficiency applications, city officials say, as noted in the video below:
In another example, the Smart Santander project in northern Spain, the country's major telecom supplier Telefonica, among other entities, has helped the city of Santander (population 180,000) to streamline functions such as sanitation and city maintenance. Not only are tasks like rubbish collection automated; citizens help speed the process with real-time feedback.
Most cities on limited budgets simply can't produce anything like this on their own; and by using cloud services, they support providers who in turn profit from offering the same sophisticated services to other organizations. Economies of scale help spur demand.
This isn't to say cloud services are offered by just one supplier or type of supplier. From telecom providers to research umbrella groups, sources of cloud services are diversifying fast.
A project called ClouT, for instance, funded by the European Commission and the National Institute of Information and Communications Technology of Japan, combines the resources of France's CEA-Leti research institute with a variety of other institutions and vendors to create smart-city solutions using "Internet of things" technologies such as sensors and smartphones along with cloud computing.
In Spain, consultancy Indra has teamed with other suppliers to develop a cloud-based smart-city platform, which will first be implemented in Coruna, Spain.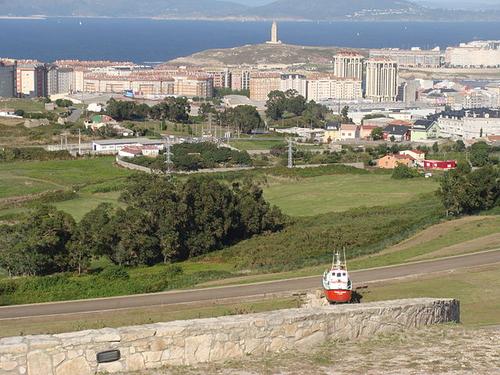 IT networking giant Cisco recently announced a partnership with Switzerland's AGT analytics firm to create cloud-based smart city solutions.
Expect to see a lot more alliances and research projects like these. The cloud model is the chief means of delivering the storage, virtualization, adaptability, and analytics know-how that city governments require for the technological mashup and informational synergizing embodied in the idea of a smart city.
— Mary Jander, Managing Editor, UBM's Future Cities

Related posts: