New York City has a big problem with its parks; and how the city addresses it could affect the health of green spaces worldwide.
That big problem is funding, an issue that surfaced again this week following news about the appointment of Tupper Thomas as executive director of advocacy group New Yorkers for Parks (NY4P).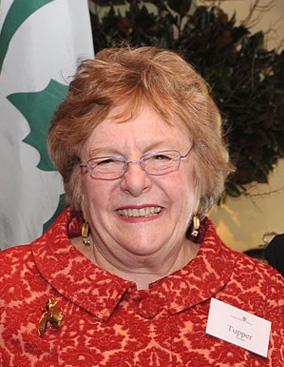 Thomas, formerly head of the Prospect Park Alliance in the NYC borough of Brooklyn as well as administrator of that 580-acre park, has emerged from retirement to accept the post. And one of the biggest issues she'll address is how New York's 29,000 acres of urban parks (which comprise about 14 percent of the entire city) get funded, especially since the city has no set budget for parks.
"The parks department needs its own capital budget," Thomas told The New York Times. At present, parks rely on a combination of public largesse approved by the mayor and city officials along with private donations, generally from conservancies.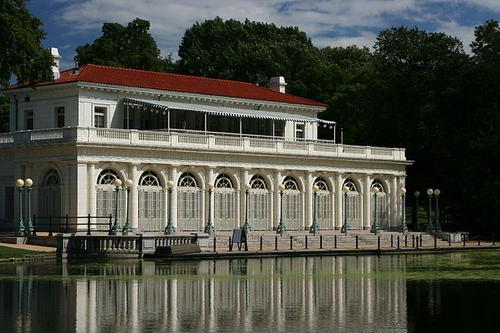 Thomas and others are hoping for progress toward a solid municipal budget with whoever assumes the job of Parks Commissioner for the de Blasio administration. Yet as rumors swirl about the new mayor's possible picks, the office vacated by Veronica M. White at the end of December remains empty.
Besides the budget issue, there's also the matter of private funding. New York's biggest and fanciest parks, Central Park, the High Line, Battery Park, and Prospect Park, are backed by rich conservancies and private donors, as shown in the table below -- and frankly don't want for much. But these four parks comprise just roughly 5 percent of all the city's parkland. Other parks are going begging.
Table 1: New York City's Biggest Parks and How They're Funded

| | | | |
| --- | --- | --- | --- |
| NYC Park | Size | Principal funding | Portion of annual budget funded by conservancy |
| Battery Park | 25 acres | The Battery Conservancy | N/A |
| Central Park | 843 acres | Central Park Conservancy | About 85 percent |
| The High Line | 6.73 acres | Friends of the High Line | About 90 percent |
| Prospect Park | 585 acres | Prospect Park Alliance | About 35 percent |
How to fix this complicated situation is controversial. A proposal introduced last year by Democratic State Senator Daniel Squadron calls for the big NYC park conservancies (those with budgets of $5 million or more) to contribute 20 percent of the money they now raise annually to a central Neighborhood Parks Alliance Fund. The board of the new alliance would then hand out the extra money to needy parks at its discretion.
This bill met initial opposition from Tupper and her predecessor at NY4P, Holly Leicht, who now works for HUD. In an editorial last fall, Leicht summed up her thoughts:
Most conservancies in New York City have modest revenues and struggle to keep their parks at a standard of care that New Yorkers rightly expect. Redirecting a percentage of their operating budgets toward a citywide fund would result in debilitating cuts to these parks' maintenance staffs and programming.

What's more, the sum total of funds from such a tithe would not actually generate enough money to make meaningful improvements in other parks.
Despite other objectors, including Adrian Benepe, who served 10 years as New York City Parks Commissioner and now works for the Trust for Public Land, Squadron's proposal has been endorsed by Bill de Blasio.
Both Holly Leicht and Tupper Thomas aren't speaking out so sharply about the Squadron bill these days. Instead, they express a wish to delve deeper into how conservancies could help their poorer neighbors in New York, albeit without siphoning off their own funding.
Meanwhile, the situation facing New York's parks is center stage for other cities facing similar conundrums. With municipal budgets cut sharply, private funding is key to the future of this urban necessity. But how much private funding parks should take and from which conservancies remains a question. If there is possibly too much funding -- as some claimed when hedge fund manager John A. Paulson donated $100 million to Central Park in 2012 -- is it unfair to smaller parks in lower-income areas of the city? Those parks might indeed be more important to residents than parks in wealthier areas.
There are no easy answers. But all eyes will be on how New York's parks experts -- arguably among the world's best -- meet the challenge.
Related posts:
— Mary Jander, Managing Editor, UBM's Future Cities